This article is more than 1 year old
Netflix vs Lovefilm
Streaming giants go head to head
IPTV Week

This month, at long last, US video streaming giant Netflix finally arrived on UK shores, with a £5.99 all-you-can-eat offering. It was swiftly matched by the local incumbent, Lovefilm. The Amazon-owned company pitched a streaming-only option at an introductory £4.99.
But which is the best option for Reg Hardware readers, and is there really much difference between the two best-known names in video streaming?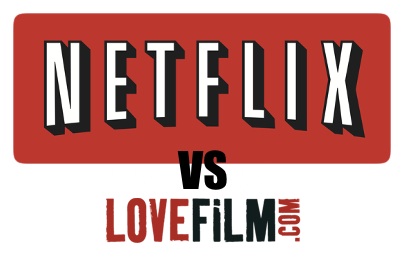 First things first, if you want physical DVDs, or games rentals, then your only choice is Lovefilm. For a few pounds more than the streaming package, you can add postal DVD and Blu-ray Disc rentals, a market Netflix isn't addressing in the UK.
But beware, some of Lovefilm's cheaper postal options include only a limited number of hours streaming per month.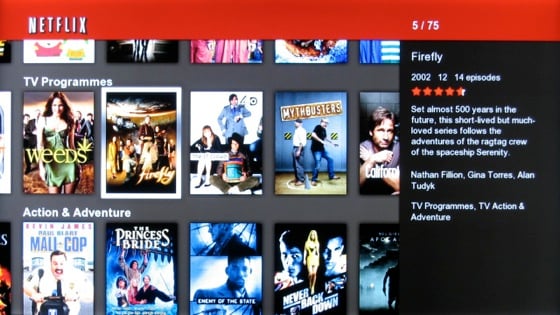 Browsing Netflix on the Samsung 8000
I tested both services head to head on a Samsung 8000-series TV connected by HomePlug AV powerline network tech to a broadband connection that averages a 16Mbps download speed.
Setup
Netflix was a simple service to set up, though the TV app directs you to the website. As you create your account, Netflix asks about various genres of film and whether you watch them 'Never', 'Sometimes' or 'Often', to help provide recommendations.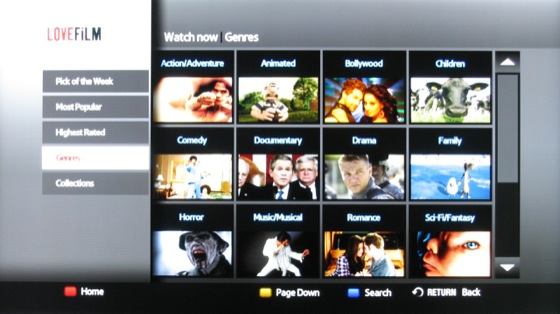 Browsing Lovefilm on the Samsung
Lovefilm can – apparently – be set up from the TV. But since I once tried a service called Sofa Cinema, owned by The Guardian but run by Lovefilm, I couldn't use the same email address. My postcode wasn't recognised, and the on-screen package choices didn't have the new streaming-only service. It was only by calling customer support that I was able to get up and running. Frankly, if I wasn't writing about it, I'd have given up with Lovefilm then and there.
Netflix
Price £5.99 per month unlimited streaming
More Info Netflix
LoveFilm
Price £4.99 per month streaming only (introductory price)
  £7.99 per month unlimited rental of one disc, with unlimited streaming
  £9.99 per month unlimited rental of two discs, with unlimited streaming
More Info Lovefilm