North Korea has banned the use of mobile phones for 100 days while it formally mourns the death of its late "glorious leader" Kim Jong-Il. Those who disobey the dictat will be treated as war criminals and punished accordingly, it has been claimed.
Following Kim Jong-Il's death from a heart attack in December 2011, hordes of North Koreans have fled the country, seeking to avoid food shortages and political oppression, The Telegraph reports.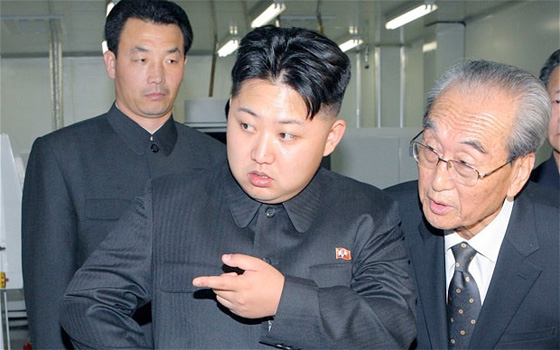 "Oi! You making a call? You in deep trouble now."
Source: Zennie Abraham
But as new leader Kim Jong-Un attempts to establish his grip on the country, the Workers' Party, which he heads, has ruled: no blowers to be used for more than three months. How will anyone cope?
The country already suffers from limited internet access and without the option to use their mobiles, North Koreans have little means to communicate with each other.
North Korea has had a 3G network since 2008 which roughly 700,000 people make use of. But fearing public unrest during the hand-over of power, the government has seemingly issued the ban to stifle any potential uprising along the lines of those seen in the Middle East last year. ®
Similar topics