This article is more than 1 year old
Sony BDP-S185 Blu-ray player
A little gem
Review

The BDP-S185 is the latest entry-level player in Sony's standalone Blu-ray range. It's also the smallest and lightest model, at a mere 290mm wide and 1.15kg. With these reduced dimensions, comes a similarly diminished specification: the player isn't DLNA compliant and can't stream content across a network.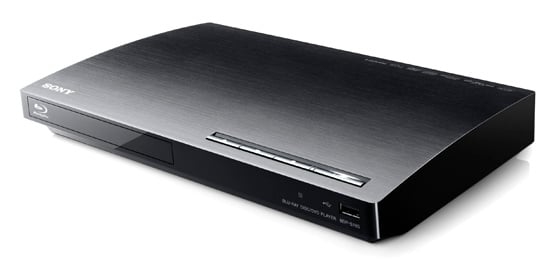 Entry-level entertainer: Sony's BDP-S185 Blu-ray player
It's not 3D capable either – I can hear your wails of anguish – and lacks Super Audio CD compatibility too. But given it sells for £90 or less, such omissions are forgivable. The good news is that it still offers full access to the Sony Entertainment Network IPTV portal.
Sony's little space saver comes in a choice of two finishes, silver and black. And with a distinctive brushed-aluminium top plate, it certainly doesn't look cheap. Much of the player's size reduction is due to the fact that the power supply has been outed to an external brick, but there's also some admirable construction at work here.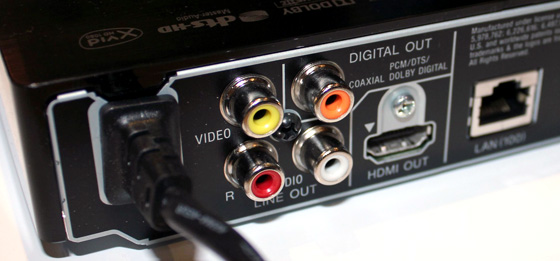 Bare essentials on the back
Connections include a single HDMI, phono AV and coaxial digital outputs, as well as Ethernet. There's no integrated Wi-Fi. A front facing USB port is provided for local media playback. The zapper is an economy grade version of Sony's usual remote. Multimedia playback support from USB is excellent. MTS, MKV, AVI, WMV and MP4 video files all unspool, while audio support covers MP3, AAC, WMA and LPCM.
Significantly, for some users at least, this player does not support Cinavia copy control. Cinavia's arrival on the PS3 kicked up quite a stink, and it's become common on other Sony hardware. However, a video file dowsed in the offending DRM played quite happily on the BDP-S185. 
In every other respect, the player behaves much like its highly regarded stablemates, sharing the same distinctive XrossmediaBar UI and intuitive usability.