RIM has taken an axe to the prices it charges for its BlackBerry PlayBook tablets in the UK - again.
You can now pick up the 16GB version of just £169. It was priced at £399 at launch, and yesterday would have set you back £249. That's roughly a third off in 24 hours.
The 32GB now costs £199, the 64GB tablet £249, down from £479 and £559, respectively.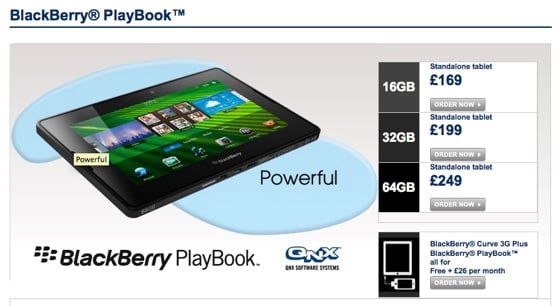 A variety of retailers, including Carphone Warehouse and Dixons, have just applied the new prices.
RIM knocked £150 off the original prices in October 2011 in a bid to boost demand for the 7in tablets. Punters have not taken to the machine.
It didn't do much good, and just as October's cut followed a big price reduction in the States, so this latest round of reductions comes after RIM discounted again over there. ®