This article is more than 1 year old
NASA: Solar system may have alien origin
The case of the missing oxygen
The latest data from NASA's Interstellar Boundary Explorer (IBEX) probe has found a curious disparity in the distribution of some of the key elements of our solar system, notably why there is so much oxygen in it.
IBEX, launched in 2008 to study the composition of interstellar space, has been gathering data on the amount of neutral hydrogen, oxygen, neon, and helium flowing through the solar system at 52,000 mph. It found that there were 74 oxygen atoms for every 20 neon atoms in the interstellar wind, compared to 111 oxygen atoms for every 20 neon atoms with the solar system.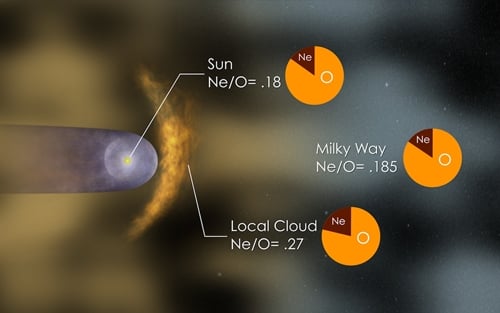 So where is the oxygen hiding?
"Our solar system is different than the space right outside it, suggesting two possibilities," says David McComas, IBEX principal investigator in a statement. "Either the solar system evolved in a separate, more oxygen-rich part of the galaxy than where we currently reside, or a great deal of critical, life-giving oxygen lies trapped in interstellar dust grains or ices, unable to move freely throughout space."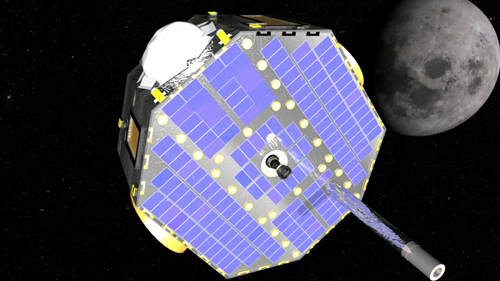 IBEX raises more questions than it answers
As the solar system moves through the galaxy, it is protected from cosmic radiation by the heliosphere, a bubble of charged particles exuded from the sun via thermal and magnetic acceleration. This bubble blocks charged particles from entering the solar system, but neutral atoms can move though it freely, and it is these that IBEX measured.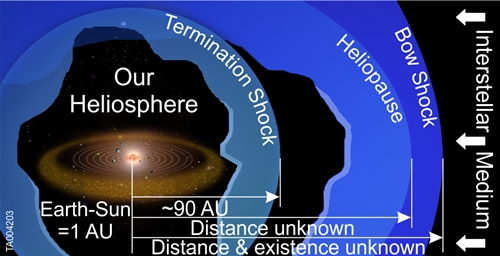 Living in a solar bubble
"Measuring the pressure on our heliosphere from the material in the galaxy and from the magnetic fields out there will help determine the size and shape of our solar system as it travels through the galaxy," says Eric Christian, IBEX mission scientist, at NASA's Goddard Space Flight Center in a statement.
NASA will now be looking to the ancient Voyager 1 probe, launched in 1977 and currently approaching the edge of the heliosphere, for more data on what lies beyond. ®