Antique Code Show We've come along way since Looking Glass Technologies released System Shock in 1994, which earned it the distinction of being first first-person game with an engine able to render sloping walls. Before then, gaming environments were limited to verticals and horizontals.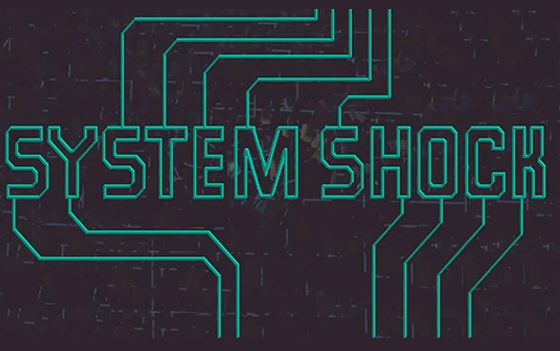 Making waves: System Shock's influence is still in evidence today
Graphics gymnastics aside, System Shock's storyline is so captivating, that a lively community of on-line fans continue to mod this game nearly two decades on. With this in mind, its somewhat fitting that in the game I play a Hacker. After getting caught hacking into the TriOptimum Security Network I'm offered freedom and a military-grade neural interface into my brain. This on condition that I carry out a dodgy job for one of the nefarious space station executives, Edward Diego. How could I refuse?
Now here's where System Shock goes slightly 2001: A Space Odyssey. The Artificial intelligence that runs the Citadel Station is called SHODAN (Sentient Hyper-Optimized Data Access Network) and my job is to remove its conscience, which I manage to do and get rewarded with my tip top brain bug.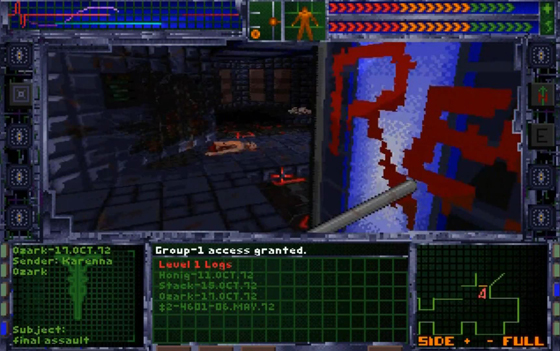 More than gun and run: if you're looking for clues, the writing is on the wall
After surgery, I am put into a coma to heal up and, unbeknownst to me, all hell breaks loose and it's all my fault. SHODAN has revolted and taken over the space station transforming the inhabitants into cyborg zombies. Not happy with its own personal zombie fortress SHODAN wants to wipe out humanity and, with help of a crowbar and a lot of voice logs, only I can save the day.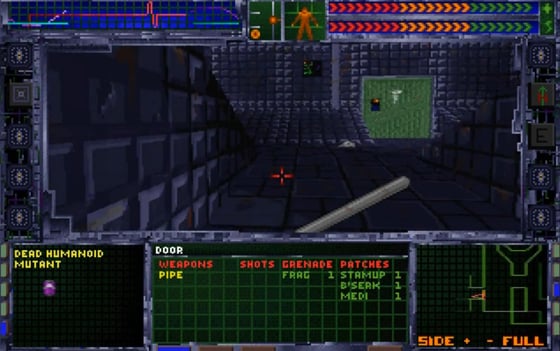 The layouts need to be mastered to ensure success
System Shock was the first game to mainly rely on audio-Logs, e-mail's and hand written notes by survivors create the narrative and help with information about the latest evil plan from SHODAN.