Kia Rio 1.1 CRDi EcoDynamics
Very clean, very green three-pot diesel
Review A Kia? Reviewed by Reg Hardware? No, we've not taken leave of our senses, because the new Rio EcoDynamics is being pitched as the most fuel-efficient and least-polluting car - when it comes to CO2, anyway - you can buy without an electric motor poking its nose into the drive train.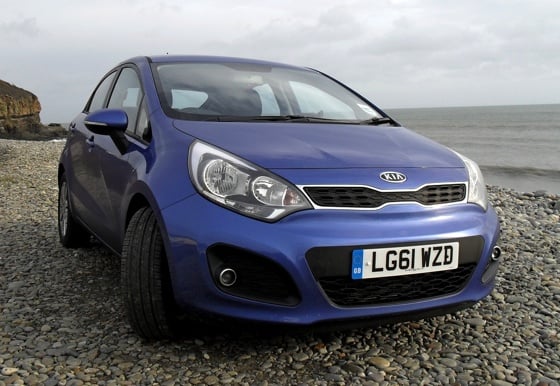 Not a bad looker
It's also a graphic - not to say frightening - demonstration of how far the Koreans have come as car makers. Less than a decade ago, South Korean motors where a bad joke, bought because they were cheap and had long warranties. They were also styleless, primitive and utterly wretched.
You only have to take a quick look at the exterior of the new Rio - partly styled at Kia's German studio - to see things have come on a way. It's not the most individual of shapes but it's far from unpleasant to look at and more thoughtfully sculptured than some of the recent efforts from the likes of Nissan and Toyota.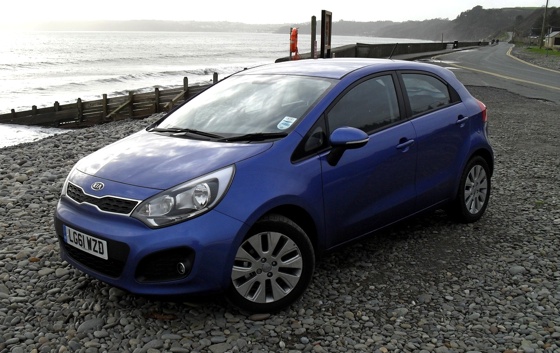 Tight lines and shapely headlights
The Eco promise in the name is delivered by a 1.1-litre three-cylinder diesel engine which, on paper, returns an average fuel consumption figure of 88.3mpg and emits 85g/km of CO2. It's a pretty hi-tech oil burner too, packing twin cams, common rail injection and a variable vane turbo charger.
My test car was the slightly less efficient CRDi 2 Air with 16in alloys, air conditioning and a combined economy figure of 74.3mpg. On a trip from Manchester to Swansea and back - down along the M6/M5 and back up the A483 - I averaged 67mpg on the motorways and 58mpg on the A-road return journey, and I wasn't hanging about.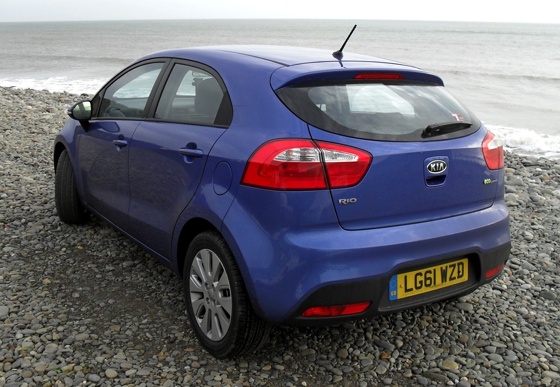 The rear spoiler design is unique to EcoDynamics
The only engineering rough edge rears its ugly head when you first turn the key. When started from cold, there is rather more noise and rattle than you get from the best small diesels made by Citroën or Renault.