Review Late last year, I reviewed the Nokia Lumia 800 – and I've just spent a week with the 710, its cheap and cheerful sibling, as my main phone. I actually preferred using this budget model to the much-hyped 800.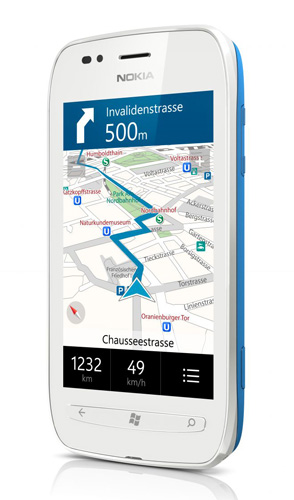 Road to recovery? Nokia's Lumia 710
The 710 has essentially the same internals, including the same excellent display, the same processor, and delivers the same impressive performance. It skimps on storage, with 8GB instead of 16GB, and camera optics over the 'flagship'. However, the 710 allows the battery to be removed easily – a big win for users. It is also is considerably cheaper (£300 v £400 list price), which in real terms, means it will be available on better-value contracts.
The 710 was simply much more comfortable to hold and use than the 800. I am not sure why Nokia opted to make a flat, thin design with very sharp corners as its flagship phone. People with very sensitive reproductive organs on the outside of their body – half the population, by my unscientific estimate – will not want to keep a Lumia 800 in their trouser pocket. I'm not sure anyone else would either.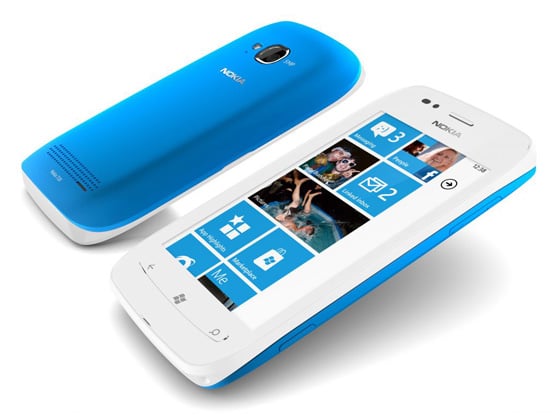 The human touch
What this tells us about Nokia's chief designer, one can only guess. Perhaps he's from the future, where they've just evolved past us with perfectly smooth bodies.
Pretty much everything about the design of the 710 says 'generic modern touch screen smartphone'; this is not going to turn any heads. However, with the market trend veering towards supersized phones – featuring 4.3in displays or larger – or precious and delicate flat glass, it was actually a pleasure to use something designed to be held, rather than looked at.
If you think that very little can be done with design of the generic touchscreen, I suggest using more comfortable shapes and new materials. At 125g, the Lumia 710 is very light too. And to Nokia's credit, although it is mostly made of standard plastic, there's nothing creaky about the construction.
Panel games
One area that ought to be better, though, is the front button panel – just some simple way of differentiating between the back and Windows keys by feel would have been helpful, particularly as these are not illuminated most of the time – only belatedly and haphazardly, I discovered.