Researchers have devised a method of automatically adjusting a stereo signal to match whichever ears a pair of earphones are squeezed into.
At last, the days of squinting to see the tiny Ls and Rs on your phones may finally be at an end.
A group from the Igarashi Design Interfaces Project in Tokyo put a proximity sensor into one of the earbuds and - hey presto - it works out which ear it has been inserted into.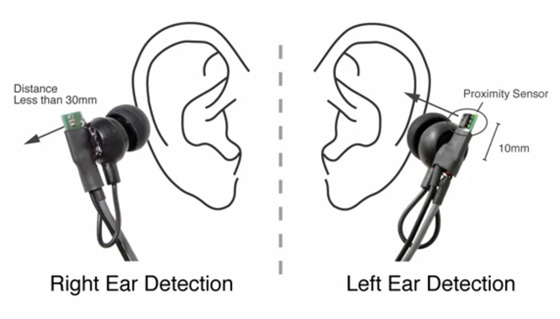 With some nifty circuit work, the clever cans make sure the right stereo channel is sent to the correct ear regardless of how you've donned your cans, New Scientist reports.
Additionally, if one bud is removed, or passed to a friend for sharing, the headphones will spontaneously switch to mono output. This is detected when a weak current, which runs between the buds, is broken.
The team has even proposed to turn things up to 11, pausing tracks for "what did you just say?" moments, if the headphones are removed.
The concept will be presented at the Intelligent User Interface conference in Lisbon later this month. Rock on. ®