Windows Phone might be the most impressive bit of software Microsoft has produced - but it isn't setting the world on fire. The iPhone and Android go from strength to strength - the latter proliferating so widely even Google doesn't know how many Android systems are out there. (It can't count the Chinese forks which don't use any Google services and don't phone home.)
This discrepancy puzzles people. Reviewers like WinPho a lot - it's clean, fast, functional and forward-looking. The social media integration is very clever. Operators have a soft spot for Nokia and WP7 too, because - if for no other reason - they dislike and distrust Google and Apple even more. So what's the problem?
Three weeks ago I raised the prospect that there may never be a third smartphone ecosystem - something upon which Nokia has bet the company. Many markets only have room for two leading players - and in the technology platform world, many have only one. On the margins the niche players are little islands. No matter how impressive WP is, if the needle doesn't move, then it too becomes a marginal player. Ecosystems can perish more rapidly than they arise. If Windows Phone is to avoid the same fate as WebOS then the dynamic has to change.
But what might this be?
To help try and find an answer to this, I've been using Nokia's Lumia 710 as a main phone - there's no substitute for experience, and you can read my review of it here.
1. It's a device business, stupid
The smartphone market is one driven by a desire for unique and distinctive devices - quite unlike the white box consumer electronics business. Operating systems and platforms don't really matter to people, who make their choice from three or four models on display on the High Street at any particular time. This isn't to say they don't matter at all - nobody wants to choose a lemon - but if a phone is on display, it has a chance of selling.
Nokia has never had to think like this before, and spent the Noughties coasting on its brand and market position. Getting it to think about the customer and retail experience is one of the biggest cultural changes Elop has to make. Yet where are these quite outstanding and attractive devices going to come from? Microsoft's reference platform allows little scope for differentiation or innovation.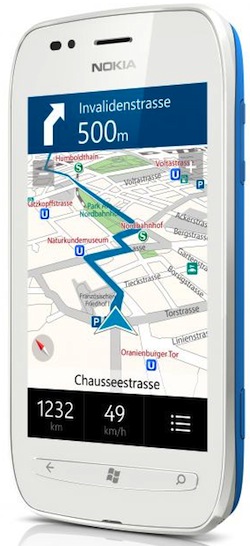 Heading to Invalid Street? Nokia's New HQ? (Source)
A couple of years after announcing Android, Google did a strategic U-turn that upset many of its partners. It anointed a manufacturer to work with on what is essentially a reference phone, giving this chosen handset Google branding. The idea was that other ODMs (Original Device Manufacturers) would have to raise their game. It's worked and nobody left the Android fold.
It's hard to see Microsoft usurping Nokia's branding (more than it already has), but the two need something creative to raise the visibility of WP in the public consciousness - it hasn't left a footprint so far.
But Microsoft needs to loosen its reference platform to encourage some serious design innovation. Where's the Windows Phone Communicator - with a clamshell or slide-out keyboard?
2. Growing up
This is probably the easiest of the problems to fix. It simply takes time, money and careful product management. WP7 was very much a working technology demonstration, lacking removable storage card support and a clipboard, amongst other things. Mango fixes a lot of these, but it still feels like a version 1.1 product. The flagship Nokia devices don't have video calling or tethering, for example.
But it takes time. It took Apple three generations of iOS to implement a clipboard and four to implement coherent task switching and notifications. But these are major architectural features with huge knock-on impacts elsewhere. There's little point in Microsoft getting one team to tune battery life when the system can change so drastically overnight.
Now I'll get to the hardest problem. We need to raise some home truths about the Windows user interface, which aren't noticed by bloggers and unboxers and only become apparent after extended use. Colour me surprised - you might be too.
Similar topics