This article is more than 1 year old
Boffins crack superconducting graphene's melting mystery
Next-gen high-speed transistors go 3D to slash leaks
Scientists in Manchester appear to have solved a problem with graphene that has plagued the super-material's fans since it was sliced into being in 2004.
The breakthrough takes the wunder-material one step closer to being the new silicon, and powering a new wave of computers.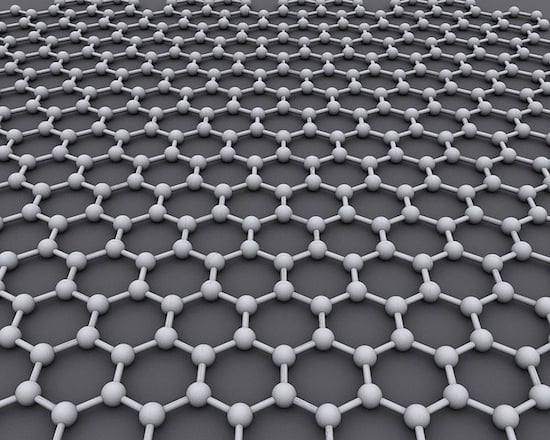 Graphene's incredible properties - including superconductivity - made it almost too conductive to work with computers. Graphene transistors packed densely in a computer chip leaked too much current and instantly caused the chip to melt.
Russo-British scientists Professor Andre Geim and Professor Konstantin Novoselov – who jointly won the 2010 Nobel Physics Prize for their work in graphene – seem to have got around that problem.
Their innovation was aligning the graphene atoms vertically rather than laterally (in plane) - moving into the third dimension. They used graphene as an electrode from which electrons tunnelled through a dielectric into another metal (a tunnelling diode). Then they exploited a truly unique feature of graphene – that an external voltage can strongly change the energy of tunnelling electrons. As a result they got a new type of a device – a "vertical field-effect tunnelling transistor" in which graphene is a critical ingredient.
"It is a new vista for graphene research and chances for graphene-based electronics never looked better than they are now," said Professor Novoselov. To make the transistors, the team came up with the idea of using a layer cake of atoms: layering graphene between atomic planes of boron nitride and molybdenum disulphide.
Dr Leonid Ponomarenko, who spearheaded the experimental effort, said: "We have proved a conceptually new approach to graphene electronics. Our transistors already work pretty well. I believe they can be improved much further, scaled down to nanometre sizes and work at sub-THz frequencies."
Earlier this week the British government announced a £50m grant aimed at keeping the UK as the leading research centre on graphene. Most of the funding will be focused in Manchester. ®
The research paper Field-Effect Tunneling Transistor Based on Vertical Graphene Heterostructures was published this week in Science.