Pentax has officially lifted the veil on its latest mirrorless camera, the K-01. It's the first of its kind to support DSLR lenses.
The Pentax K-01 is the company's second interchangeable-lens camera, but unlike the Pentax Q, the latest model packs a K-mount lens connector, compatible with the firm's DSLR lenses.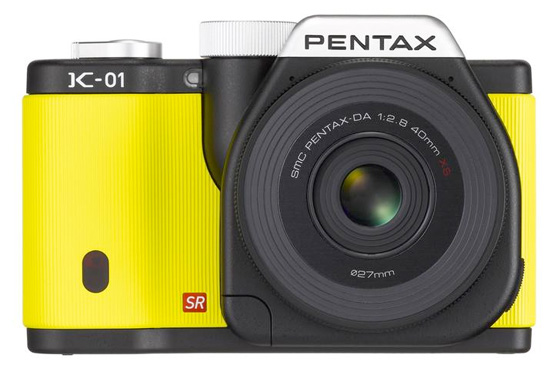 The chunky snapper, sketched-up by designer Marc Newson, features a 16Mp APS-C sensor; a 3in, 921,000-dot LCD screen; and captures 1080p video at 24fps, 25fps and 30fps, with 60fps confined to 720p resolutions.
It handles an ISO range from 100 to 12800, which can be expanded to 25600 through a custom function with digital noise reduction. There's also a shake reduction mechanism and 81 selectable AF points.
The K-01 rocks up with a slimline lens, the Pentax-DA 40mm F2.8 XS. With a 35mm equivalent of 61mm, it measures just 9.2mm in length, which according to the company, makes it the world's thinnest ever interchangeable lens.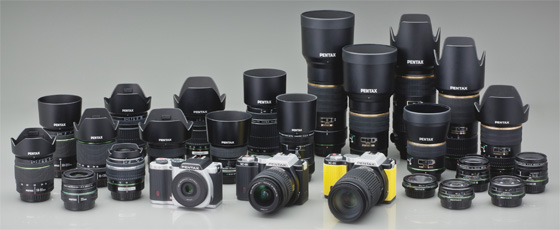 The Pentax K-01 hits shelves in March in varying colours for £630 body-only. To get the lens thrown in, punters will have to fork out and extra £40. For further information on the K-01 check out the Pentax blog. ®