This article is more than 1 year old
Orange San Francisco 2
More hails of the city
Good call
The main camera won't keep the engineers at Sony Ericsson awake at night but it does its job well enough. The auto-focus is quick and accurate and pictures don't look like they have been taken under some weird alien sun. Video can only be recorded up to 640 x 480, which is rather poor.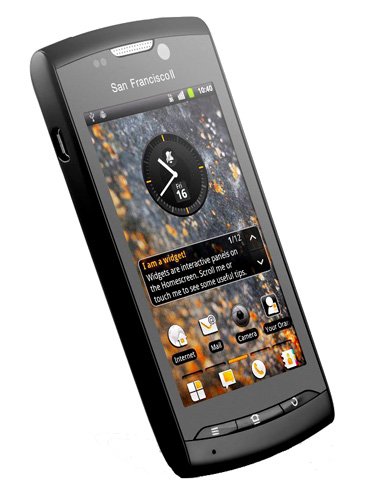 No Flash support, but at this price it's hardly a deal breaker
The SF2's battery is 150mAh larger than the SF1's at 1400mAh but you will still need to recharge every 36-odd hours as with every other Android smartphone under the sun. No problems to report with call quality or wireless connectivity, all of which worked a treat. The speaker is a bit boomy when turned up to 11 but there's no want of raw volume.
As well as being available for £99 PAYG the SF2 is also available on contract as a single item and in a bundle with the new Orange Tahiti (Huawei MediaPad) 3G 7in Honeycomb tablet for £41 per month. That includes 2GB of cellular data to share between the two devices which seems a fair offer if you want to use the tablet to pick up the SF2's Flash and Skype shortcomings.
Verdict
All in all the SF2 is not a bad reheat of a deservedly popular phone. The faster chip, more modern version of Android, better camera(s) and a body that looks and feels more expensive than the original but which costs the same are all welcome. On the down side there is too much bloat, too little system storage and no support for Flash or Skype video. ®
More Android Phone Reviews

HTC
Explorer
Motorola
Razr
Ten… Androids
to outshine
the iPhone 4S
Samsung
Galaxy
Nexus
HTC
Sensation XL

Orange San Francisco 2
Like the first Orange San Francisco but a bit better and for the same price.