Sony has gone surf-tastic, announcing a partnership with Aussie outdoors outfitter Billabong, which sees its Xperia Active handset branded with the extreme-sports logo and pitched towards the cool-dude generation.
The Android smartphone is a tough little blower too, with resistance to dust, water and scratches, even adding support for when a user's fingers are wet. It features a 3in screen, a 5Mp camera and 2GB of built-in storage.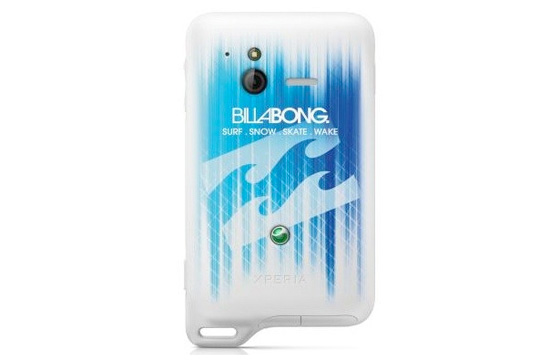 The handset runs Android 2.3 Gingerbread on a 1GHz processor and comes preloaded with heaps of sport-related apps, such as fitness trackers, a barometer and a compass.
There's also more Billabong apps and content, including an exclusive surf game and the Billabong Live app, which enables fans of the extreme to watch live sports competitions.
The Sony Ericsson Xperia Active Billabong edition rolls out from today. Totally bodacious, dude. ®