This article is more than 1 year old
Eight... HD camera smartphones
Sharp shooters for parties and protests
Product round-up You know that really annoying person who is videoing the gig with their camera phone to stick on Facebook when they get home? That's me. These days my TV is HD and my games console is HD, so it only makes sense that my phone – the device I use the most, day in and day out – should be HD too. Luckily, HD on smartphones is becoming more commonplace and so rather than judge these handsets on their mobile merits, this round-up focuses on their HD video camera performance.
Of the phones reviewed, the BlackBerry, Nokia and Sony are 720p models, the rest capture 1080p video. Resolution aside, you'll find the exposure accuracy and colour balance varies significantly in different environments with some handsets performing much better when scene modes are selected. Most of the handsets tested offered these useful tweaks, that can help improve results if relying on auto doesn't cut it.
Viewing is another matter, with larger screen sizes being a bonus, however, getting the content on a bigger screen is not always straightforward. The LG, Motorola and Sony Ericsson phones offer HDMI interfacing with Apple, HTC and Samsung models requiring adaptors to deliver a hi-res AV out, leaving just the BlackBerry and Nokia out of the plug and play party.
With HD video, storage can easily become an issue, so if you're likely to make a habit of continuous capture, then considering the models offering storage expansion is likely to be a wise move, unless you've deep pockets to consider a 64GB iPhone. Video capture on the phones was ready to roll within a couple of seconds, apart from the Xperia Arc S which took at least twice as long. There was no obvious impact on battery life between the 1080p and 720p phones, all having to be charged after a day of heavy use.
Apple iPhone 4S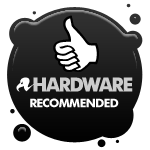 With the iPhone 4S you now get full HD 1920 x 1080 pixels at 30fps just eye spankingly clear and sharp. Small enough to fit in my hand I am confident I'm not going to drop it in the mosh pit. Yes, the touch focus is annoying sometimes, as I have to get someone to hold my beer as I do it.
If the iPhone 5 doesn't have continuous autofocus, I won't be impressed. I could moan that you can't change exposure and white balance that came in handy on some of the other phones, but the iPhone is pretty accurate on the whole and its ease of use just outweighs these little niggles.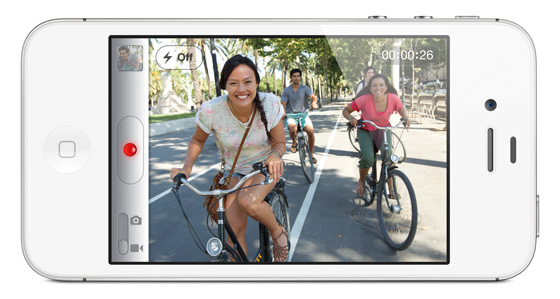 Reg Rating 90%
Price £499 (16GB), £599 (32GB), £699 (64GB)
More info Apple
HTC Sensation XE


The HTC is a mini powerhouse recording 1080p HD video at 30fps. I was impressed by its easy to use menus and practical tweaks and effects. The HTC Sensation XE copes I was amazingly well when adjusting exposure from indoors to outdoors too – a definite plus point. The XE has a the 1GB of onboard memory, but luckily it comes with an 8GB card, because it won't allow you to shoot without it.
This is sold as Beats music phone, so I was quite impressed at the ease of use and quality of the camera. My only quibble would be that it is far too easy to press the zoom button while filming because of where it is placed. In fact, this was an issue for everyone who tried it and so its rating suffers because it really does effect the handling when shooting.