Google goggles with Terminator HUD 'coming soon'
8GB of flash, front-facing cam, voice recog and head-tilting nav
Google is actually working on twitch-responsive sci-fi-style head-up display glasses, according to a report by 9TO5Google. And the new tech apparently includes a cursor that responds to head movements.
The article includes great eye-candy, including a clip from CES 2012 on Motorola's headset computer and a Terminator clip. According to the source, the Google HUD specs look similar to a pair of Oakley Thump shades.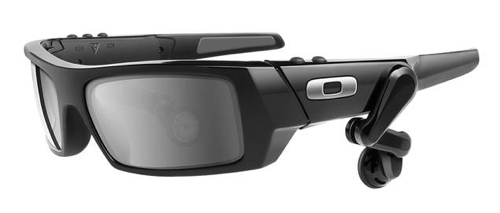 Oakley Thump specs...
The Google specs have a HUD on one side only, the other side has an arm packed with a 1GHz ARM CPU, 256MB of RAM and 8GB of, presumably, flash memory, for operating system software load. But these are speculative hardware specs. What operating system will be used? Android of course.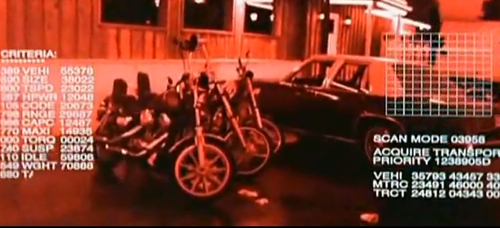 Street view plus: Terminator eat your heart out.
The cursor on the HUD screen is moved and "clicked" by the geeky wearer tilting his head – this should look like a nervous head tick to onlookers.
We're told these HUD shades will have voice input and output, so there must be a mike and headphones, but you will have to speak ... very... clearly. There will also be a low-res camera plus Wi-Fi and/or Bluetooth comms plus GPS.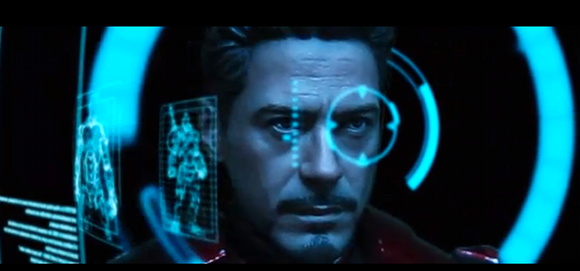 Look forward to an Iron Man-style display that isn't cooked up in AfterEffects...
There needs to be a constant communication facility though, so a mobile phone link is likely to be necessary too.
As the wearer walks around, the clever shades know where he/she is and can pop up locationally relevant information: "Special offer on Burger King flame-grilled Whoppers today!"
There's talk of a beta program. Bet the entrance to that will be hotly contested.
If Google can get these glorious little suckers working they will become absolutely, must-have, gee-whiz tech – that is, we think, a monumentally big "IF". ®