This article is more than 1 year old
Colorfly Pocket Hi-Fi C4
The audiophiles' PMP
Taking the Flac
Uncompressed hi-res audio files take up a lot space, but thankfully there's 32GB of storage on-board, and you can boost it by a further 32GB using the micro SD slot. Next to the 3.5mm minijack, the full-size 1/4in stereo headphone jack is another audiophile crowdpleaser.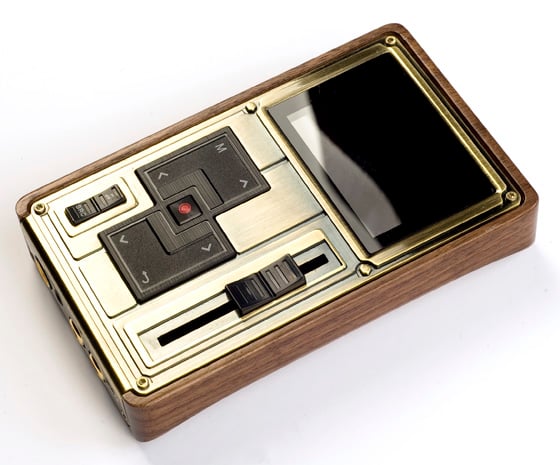 Format support could do with expanding, but firmware updates are appearing that add functionality
In tests, the Colorfly could handle 24-bit/192kHz Wav files, 16-bit/44.1kHz Flac, Ape and MP3 files. A new downloadable update will apparently allow it to play 24/192 Flac files too, though there's no word yet on when or even if it will be able to play iTunes-friendly AAC files, or perhaps more appropriately, Apple Lossless or WMA Lossless formats.
Sure enough, the sound of the Colorfly is something of a revelation. Playing some 16-bit Flac files downloaded from posh speaker manufacturer Bower & Wilkins' Society of Sound site was simply glorious. A Retrospective by North eastern folkies The Unthanks sounded deliciously close and personal – almost indecently intimate – sustaining the atmosphere with every tic and trace from the recording sessions evident.
While I struggled to notice any difference with the upsampled 192kHz playback of MP3 files compared to their 44.1kHz source resolution, the Colorfly undoubtedly delivers a fuller and more complete sound than the same tracks played on cheaper PMPs. Also, it delivers a terrific output volume that's more than most ears will be comfortable with at full blast. There is a downside though: the battery life, during my random usage, never made it into double figures.
Still, it's not just a portable player, oh no. The high-end Cirrus Logic CS4398 DAC chip and the coaxial S/PDIF digital in and outputs mean it can also be employed as an upscaling DAC (Digital Analogue Converter) as part of a hi-fi or home cinema system, raising the bar on quality at home, as well as on the move.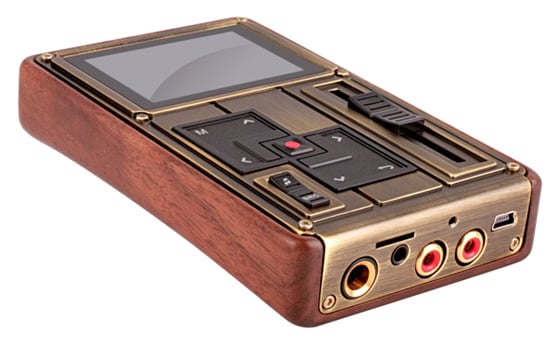 Digital interfacing broadens its versatility beyond a portable music player
If you spend any time at all on the Colorfly web site, you'll be convinced that the brains behind this portable player belong to audiophiles. Every aspect of the audio signal chain appears to have been scrutinised in order to deliver a quality product that's versatile and genuinely capable bit of kit. Rarer still, in the portable world, is that it qualifies as a high-end component too.
Verdict
At this price – and given its frankly, over-engineered design – the Colorfly is always going to be a niche product. But if you care about the subtle nuances of sound reproduction, and can appreciate the difference between an MP3 and a FLAC file, then it's definitely worth a look... and a listen. ®
Thanks to AdvancedMP3Players for the loan of the review sample.
More AV Gear Reviews

Sony
HMZ-T13D
3D headset
Pure
Highway 300Di
car DAB radio
Ten...
mini hi-fi
systems
Ten...
boomboxes
Sony
BDP-SX1 portable
Blu-ray player
Colorfly Pocket Hi-Fi C4
Hi-fi grade portable stereo with high resolution audio compatibility.