Nokia has told Mac-using owners of handsets capable of being upgraded to its Belle operating system they need to switch to a PC to apply the update themselves.
The Finnish phone giant posted the latest incarnation of the OS formerly known as Symbian yesterday for a series of older Nokia handsets.
Alas, the new code is only directly available to phone owners through Nokia Suite 3.3, the company's Windows handset management app.
Mac owners must either find a Windows machine or locate a Nokia Care Point, where the upgrade can be applied for you.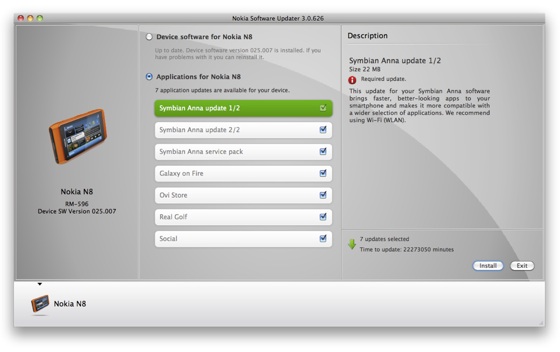 Ironically, Nokia has - perhaps its CEO, a former Microsoft employee, has merely forgotten this - a Mac software updater. You can download the latest release here. It was released in March 2011 - when Reg Hardware gave it the once-over - and last updated in January 2012.
That app provide access to the last major Symbian update, Anna, and its subsequent service pack tweaks.
Here's hoping the app will be re-released shortly, to support Belle. Then again, with Nokia's eyes firmly fixed on a Windows Phone future, does it really care whether folk adopt Belle or not?
It can't have a downer on the Mac. After, all the Apple platform is the fastest growing PC type in the UK. ®