This article is more than 1 year old
Glad to be hybrid: Office 365 flits from cloud to cloud
Public and private partnership
Interview "The hybrid cloud environment is a great place for Office 365," evangelises Simon May, appropriately enough a tech evangelist at Microsoft UK.
May began his professional life with an eight-year stint at a global financial institution where he covered plenty of tech ground, from desktop and server support through to IT project manager. His role at Microsoft, he says, means he gets to talk about the technology he loves for a living.
We start with an easy question: is the hybrid cloud a good environment for Office 365? Of course he's going to say yes, but before we get to that, May wants to make clear exactly what we are talking about. As always, the devil is in the detail.
He defines a cloud solution as a way of running infrastructure in a scaleable, elastic way. There are three possible approaches. The first is the public or multi-tenant cloud, where you share resources with many others. The second is the private cloud, where you own the infrastructure and run the service.
Easy does it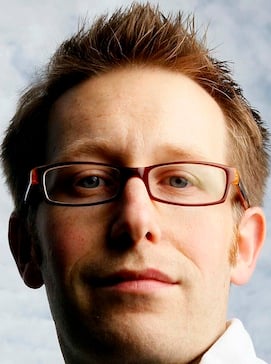 May: Hybrid cloud 'rarely bad'
The hybrid cloud sits between the two and is probably the most common cloud arrangement in the UK. According to May this is because very few organisations take all their data into the cloud in one go.
"A hybrid option is very rarely a bad one," he says. "It gives you lots of deployment choices, allowing you to explore and experiment without taking on too much of the cloud world at once."
Besides offering a chance to dip a toe (or a finger) into the cloud, the hybrid approach also has other attractions.
"The hybrid environment lacks the advantage of a public deployment in terms of the cost reductions and scale available to you, but it keeps the advantages of a private setting, such as keeping control of data on premises. You might need this to meet compliance regulations or particular deployment needs, for instance," May says.
May says Office 365, the neatly packaged online versions of SharePoint, Exchange and Lync, was built for this environment, with the assumption that any cloud deployment was going to be part of a bigger picture.
You might manage the IT for a firm where some staff are mobile and some are always office based. The local staff might well sit happily with all their apps and data in the cloud, but the mobile workers will need locally installed versions of software.
Because Office 365 is designed with a mixed environment in mind, it allows online and offline versions of software to connect up and talk to each other.
"If you have an Exchange Server already, you can have something we call rich co-existence," May says.
Identical boxes
This means you can switch on Office 365 and connect it up to your existing setup. If you had 20 email boxes on your Exchange Server and another 200 in the cloud, from a user's perspective those email boxes would all seem to be on the same server.
"For example, if I have my account on premises and need to book time with someone who is in the cloud, I can do that using the Exchange global address book," says May.
This collaborative working is a big driver of interest in Office 365.
"From a customer perspective, Office 2010 is seen as a major advantage, but the real interest is in SharePoint. People are looking for a better way of running services and adding flexibility," says May.
A single system helps with security management, too. The permissions granted to users logging in using Active Directory extend into Office 365. In the cloud, this is known as Active Directory Federation Services, or ADFS, which sounds like it ought to be dosed up with Ritalin but actually means you have a single identity when you log on.
"Each extra set of credentials increases the vulnerability"
For example, if you need to grant someone access to a particular document in SharePoint, you create a global group in active directory, add the person who needs to access the document, add the global group to the document store on Sharepoint, and that person will be up and running.
Split personality
"The alternative is split or fractured IDs – users with one ID to login to Windows, another for email, and so on," says May. "Each extra set of credentials increases the vulnerability, and a password reset becomes more complicated. You might have to do both, or the user might not be sure which one is which."
People on the move need to be able to go back and forth between their corporate cloud service and their own locally installed versions without thinking about it. Office 365 does this, transferring users between local and cloud services as they drop in and out of areas of connectivity.
"As soon as you come back into a connected environment, it starts to communicate with the back end again," May says.
We might not have ubiquitous connectivity yet, but even tube operators are working on it. May says he noticed a Wi-Fi signal in a tube station recently.
We shall soon see if this is good for the frayed tempers of commuters, but May cheerfully declines to be drawn on the subject. Even tech evangelists, it seems, have limits. ®