This article is more than 1 year old
Ten... Freesat TV receivers
Orbital options for the digital switchover
Product round-up Whether you've cut the cord and churned away from Sky, or need to survive the digital switch-over without recourse to Pay-TV or aerial, it's worth considering Freesat. The gratis satellite TV service matches Freeview for SD channels, and offers a smattering of high-def plus the BBC iPlayer, hardware permitting. It's a good bet for both the cash-strapped and the locationally challenged.
Curiously, Freesat is also the tech that time forgot. While other home entertainment products get replaced at a dizzying rate, it seems the same old Freesat boxes have been in orbit for years. This is largely because manufacturers are still waiting for the service's long delayed G2 specification to be rubber-stamped, before producing new kit. So what can you expect to find if you go looking for a Freesat box today?
Bush BFSAT01HD

Typically priced at around £100, the Bush BFSAT01HD is one of the cheaper Freesat HD receiver available. Sans hard drive, the box is very compact; the power supply is an external bolt-on. This is a bare bones free-ceiver, with a specification to match: there's a single LNB input, HDMI and digital optical audio output, plus two Scarts and Ethernet. On the plus side, it's easy to install; once you've been through the standard rigmarole of inputting your postcode, so that the box knows which regional channel variation to serve up, you'll be able to start exploring the TV listings. Image quality from HD channels is excellent. If you're looking for an inexpensive, no fuss STB, then it'll do the job.

Reg Rating 65%
Price £105
More info Bush
Echostar HDS-600RS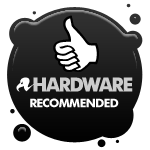 In the cookie-cutter universe of Freesat, the Echostar HDS-600RS stands out like a sore LNB. Not due to its audacious design – although those sloping sides, stylised indentations and glowing soft-touch controls will prove divisive – but because it incorporates a Slingbox place-shifter. We've seen standalone Slingbox TX/RX devices before, but this is the first to be integrated into a DVR. 

As a consequence, you can watch live TV via the receiver as well as what's recorded on your box, on a PC, laptop or iOS/smartphone device with a paid app. Being able to catch timeshifted shows when you're out and about using a Wi-Fi hotspot is undoubtedly cool – just don't expect too much of picture quality. While the Sling system adjusts its video coder based on the speed of the net connection, but it always seems to err on the side of fuzzy.
Aside from being Slingloaded, the HDS-600RS performs much like any other STB with a 500GB hard drive. It offers standard connectivity – dual LNB inputs, twin SCARTs, HDMI and Ethernet – and sports two USB ports, although neither support media playback. In operation, it impresses: recorded image quality is excellent and the BBC iPlayer is on channel 901 or accessed from the Red button.

Reg Rating 80%
Price £350
More info Echostar