Lenovo will update its ThinkPad Android-based tablet to Ice Cream Sandwich in May, the PC giant said last night.
The business-centric fondleslab currently ships with Android 3.1 Honeycomb. The new version of the operating system will be delivered over the net, across Wi-Fi or 3G, since the ThinkPad has both.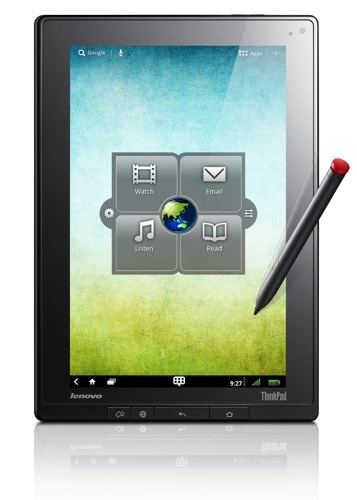 Lenovo touted Android 4.0's enhanced web browsing experience, the OS' voice-input system and how it less users unlock the screen simply by leering into the tablet's webcam.
Lenovo also offers Android 3.1-running tablets under its IdeaPad brand, but it has yet to say when - or if - these products will be updated to ICS. ®