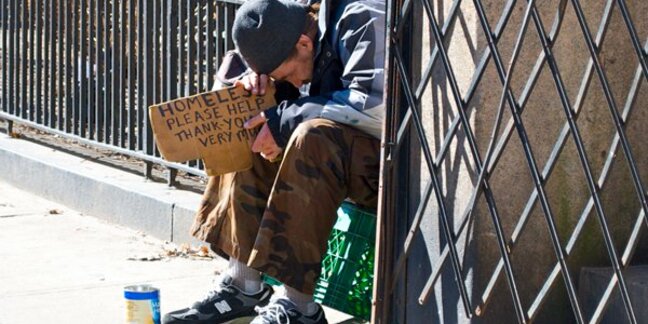 Data warehousing pioneer and big data playa Teradata has just turned in the best fourth quarter and full year in the company's 33 year history, thanks to the big data wave and a number of key acquisitions that the company that have moved it beyond its core data warehousing biz.
In a conference call with Wall Street analysts today, Teradata president and CEO Mike Koehler said that the 45 new sales territories that the company added this year were "well above" the target of $120m in incremental revenue, and said that the it would be adding more territories this year and staffing them up with experts and sales people to pursue opportunities in in traditional data warehousing and big data jobs.
That core data warehousing business, by the way, grew by 16 per cent this year, which is the best growth the Teradata machines have ever shown in their history. The previous record was 2010, with 12 per cent revenue growth across the data warehouses and related appliances. The number of customers that have data warehouses that are 1PB or larger rose by 1.5 times in the past year, according to Koehler.
In the quarter ended in December, revenues were up 23 per cent to $673m and net income rose 15 per cent to $98m. Hardware and software revenues were up 24 per cent to $331m in the period, while consulting services had a 26 per cent bump to $197m and maintenance services were up a more modest 16 per cent to $145m.
For the full year, product sales at Teradata came to $1.12bn (up 20 per cent), with consulting services of $695m (up 30 per cent), and maintenance services at $545m (up 17 per cent). Total sales for 2011 were $2.36bn, an increase of 22 per cent, and net income was $353m, rising a little more slowly at 17 per cent.
Teradata does not yet break out sales for its Aprimo marketing software and systems or its Aster Data columnar database appliances (often used in conjunction with Hadoop MapReduce applications), but Koehler said that the performance for Aster Data was "good" in 2011 and reminded Wall Street that the $263m acquisition last March was more about positioning for the future of big data than generating current revenues and profits.
Breaking down product sales by industry, financial services companies accounted for 28 per cent of the pie during Q4 at Teradata, with communications companies (telcos, media, e-business, and such) making up 24 per cent of hardware and software sales. Retail accounted for 16 per cent, manufacturing 12 per cent, healthcare 7 per cent, government 6 per cent, and travel and transportation 5 per cent.
On the competition front, Koehler said that Teradata still mostly sees IBM's Netezza and Oracle's Exadata appliances when there are competitive bids for new systems, and said that the company's win rate was above 90 per cent in truly competitive deals – not ones where a customer is just upgrading a system and bringing in other vendors to work the price down of their incumbent vendors. Presumably, the dislodge rate is very low in such deals, and also presumably most customers with experience with one kind of data warehouse tend to stick with it.
So what El Reg surmises is that - as is the case with mission-critical, backend servers - at any given time there are a relatively small number of greenfield installations that are hotly contested and a small percentage of shops – maybe 5 or 10 per cent – that are annoyed enough with their suppliers to actually be contemplating a rip-and-replace. This is the only explanation for the high win rates that IBM, Oracle, and Teradata always claim on these calls with Wall Street.
In any event, Koehler says that the 2000 Series Data Warehouse Appliance machinery is what it tends to sell against Netezza and Exadata iron, and that this appliance business had nearly doubled in 2011 after 90 per cent growth in 2010.
Teradata expects its complete appliance line – which includes the 1000 Series Extreme Data Appliance (heavier on the compute) and the 4000 Series Extreme Performance Appliance (heavy on the flash) continues to grow and should represent around 15 per cent of total sales at Teradata in 2012 if current growth trends persist.
Teradata ended the quarter with $772m in cash, up by $81m a quarter ago, and about a quarter of that dough is available in the United States for executive management to play with. Last year, Teradata used $127m to buy back its own shares, and the company's board today issued a new share buyback authorization that gives the company the option of spending $300m going forward to buy more shares if Koehler and team think this is a good idea.
Other acquisitions could be in the works, too, but with Aster costing $263m and Aprimo costing $550m back in December 2010, it is a safe bet that Teradata does not want to blow its cash on such big acquisitions again.
The company is more interested in getting its products enhanced with Aster Data tech and ramping up Aprimo sales. The latter company was bought not just because marketing is the activity that a lot of data warehouses ultimately drive, but also because Teradata wants a recurring revenue stream of software licensing and system maintenance. In Q4, recurring revenue made up 37 per cent of the total, and Koehler said he wanted that to grow. So other nichey applications that run atop data warehouses and Hadoop clusters would be a good acquisition, if Teradata is going to make any.
Looking ahead, Teradata said it expects for sales in 2012 to grow by between 10 and 12 percent, to around $2.6bn to $2.64bn, and for the company to have GAAP earnings per share of $2.27 and $2.30. The company did $2.05 in GAAP EPS in 2011, and that means profits will grow more or less along with revenues. Wall Street will probably not be happy that Teradata can't grow as fast as it did in 2011, but then again, look at how poorly Wall Street did for our 401(k)s in 2011. Like they have any freaking room to talk. ®
Sponsored: Webcast: Discover and secure all of your attack surface