Details, details...
As you might expect, the camera struggles at the higher ISO settings reducing in detail and saturation and increasing in noise the higher you go. Noise reduction can't be turned off entirely, but selecting the low level NR option brings back some detail even at ISO 6400. Pixel-peeping aside, and given adequate lighting, the Q can deliver very pleasing results despite these shortcomings.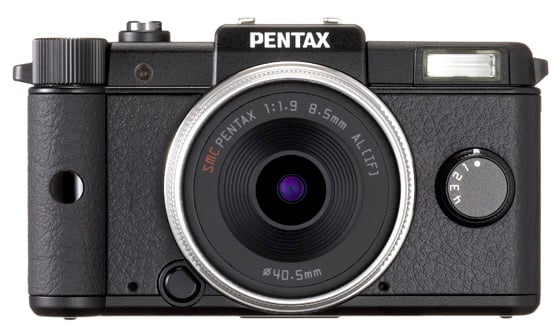 RAW shooting is on-board along with quite a few in-camera processes
Indeed, it's capable of all manner of thrilling photographic stunts, enabling creativity far exceeding that of any other camera its size. It's jam-packed with features that I haven't been able to touch on in detail here, including sophisticated in-camera RAW image processing, sensor-shift image stabilisation, automatic HDR and the ability to tweak and adjust just about everything everywhere.
Being a self-respecting compact system camera, accessories abound
Verdict
Due to its size and sensor format, the Pentax Q is fighting at a big disadvantage from the start when it comes to image quality. However, it presents itself so well and offers so many enthusiast-friendly features that it's one underdog that's really hard not to root for. Despite its limitations, I find myself really wanting to own one. ®
More Camera Reviews…

Samsung
NX200
Fujifilm
Finepix X10
Olympus
PEN Mini
E-PM1
Sony
NEX-C3
Nikon
1 V1

Pentax Q compact system camera
Tiny mirrorless system camera with 12Mp sensor and a range of lenses and accessories.
Price:
£400 (with 8.5mm prime lens), £580 (8.5mm prime with 5-15mm zoom) RRP