Windows boss Stephen Sinofsky has ended months of speculation with the first (fairly) detailed drilldown into Windows 8 on ARM (WOA) platform, and says it should be ready for a simultaneous launch with its x86/64 counterpart.
Devices running WOA will come with both a Metro touch-based interface and the more traditional desktop, and will run Word, Excel, PowerPoint, and OneNote applications with full document compatibility with x86/64 systems. Photo sharing, calendar, mail, storage and contact applications will also be the same as on ARM and x86/64. But that's it for compatibility – all other apps on WOA have to be Metro-style WinRT and come via the Windows Store.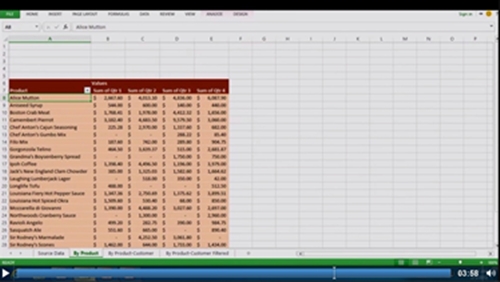 Office 15 Excel will be compatible with your desktop
Virtualized code on the platform is out too. The process of running emulators for x86/64 applications was far too battery and processor-heavy, and too unstable Sinofsky said, so they would have to be built in an entirely new style. That said, Microsoft said it is making life as easy as possible for developers to compile WinRT applications in Visual Studio.
"If we enabled the broad porting of existing code we would fail to deliver on our commitment to longer battery life, predictable performance, and especially a reliable experience over time," he said. "The conventions used by today's Windows apps do not necessarily provide this, whether it is background processes, polling loops, timers, system hooks, startup programs, registry changes, kernel mode code, admin rights, unsigned drivers, add-ins, or a host of other common techniques."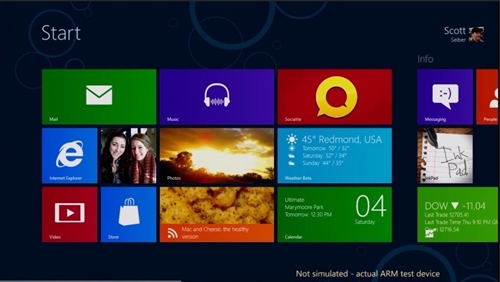 Metro-only on most WOA apps
WOA will come with Internet Explorer 10, support for HTML5 , hardware accelerated graphics and also makes greater use of integrated hardware subsystems for more power efficiency. Sinofsky claimed this would make multitasking, such as playing a movie and reading a document, much more power efficient.
Power is the key the whole deal. WOA devices aren't designed to be switched on and off, but left in standby, for weeks it is claimed. Sinofsky stressed how closely Redmond was working with Nvidia, Qualcomm and Texas Instruments to develop these devices – almost exclusively fondleslabs one would imagine - that can match what's on the market today, with the iPad the obvious target.
The first devices should be in the hands of a few, pre-picked developers next month and Office 15 is already out to a similar group of Microsoft testers. The Windows 8 Consumer Preview is also due out next month, and Sinofsky pointed out the name change from "beta" was because, to some companies (no names mentioned,) the meaning of the term beta as "testing release available for free to try out," seemed to have changed.
Microsoft is stressing that the two different styles will be distinctly branded to avoid consumer confusion and would have standardized connections via USB 3.0 and Bluetooth. The clunky units in the blog video will be replaced with fondleslabs designed around "industrial design, long battery life, and integrated quality," Sinofsky promised. ®