This article is more than 1 year old
TDK ST-700 High Fidelity headphones
Cans do
Geek Treat of the Week These headphones from TDK owe something of their design to Beats' Solo cans. The black TDKs aren't as stylish as the Solos but they exude class.
Pick them up and it's clear they're solid and robust. Even the hinges which allow them to fold slide elegantly rather than snap. And I like the rubberised finish on the headband.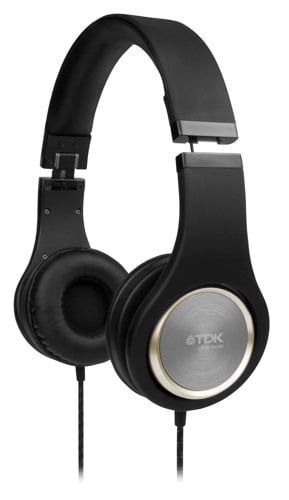 They're comfortable too. The foam cups sit snugly and they're lighter than most on-ear headphones. Even when I wore them for long periods, there was no discomfort.
So much for the good. I was less impressed with the cable arrangement. It's fixed, for starters, so if it breaks, you can't replace it. And the ST-700s eschew the current trend for having the cable attached to only one earcup and instead it's fixed to both. That, to me, makes them marginally more unwieldy.
The cable is only 45cm long, but there's an extension in the box, along with a soft case and a 3.5mm-to-25mm jack adaptor.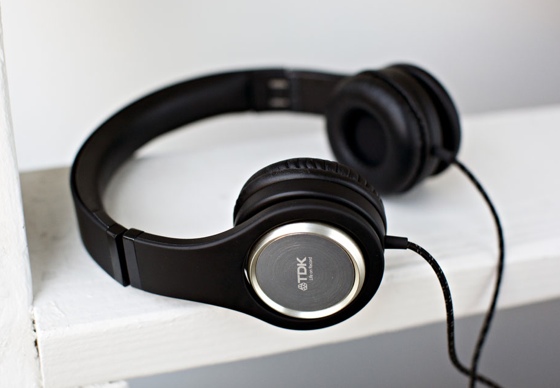 Audio quality is good. There's plenty of bass, though it's not brilliantly defined. And, to my ears, the dynamic range was smaller than in, say, Marshall's Major headphones. The detail in string arrangements could have been brighter, too, but vocals were fine. And I no problem driving them from an iPhone.
What the ST-700s lack in audio fidelity - which is not a lot given the price - they make up for in comfort and robustness. ®
Geek Treat of the Week is published every Monday. Got a handy or fun gadget in mind you'd like us to consider? Please let us know
More Geek Treats

Belkin LiveAction
Camera Grip
Philips
Fidelio AS851
Silverlit
Spy Cam
Pocket Boom
CableJive
DockBoss Plus

TDK ST-700 High Fidelity headphones
Tough headphones that are very comfortable to wear.