This article is more than 1 year old
Leisure Suit Larry in the Land of the Lounge Lizards
Thanks for the mammaries
Antique Code Show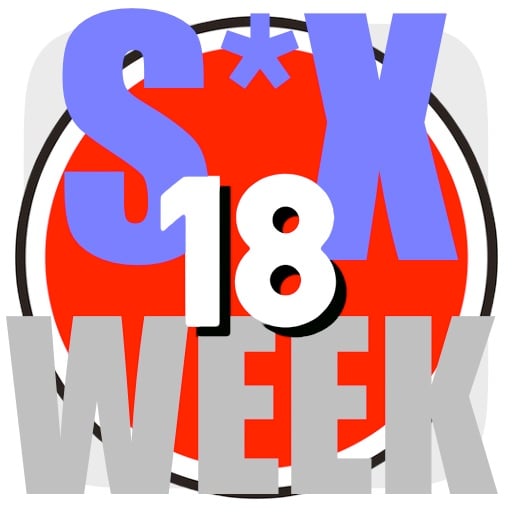 I'm actually surprised that it took till 1987 for someone to make a real effort and bring sexy time into a computer game. This new sub-genre effectively combined sex, comedy and gaming into a somewhat sleazy but hilarious adventure. It's all about the polyester leisure suit and gold chains... feel that static burn.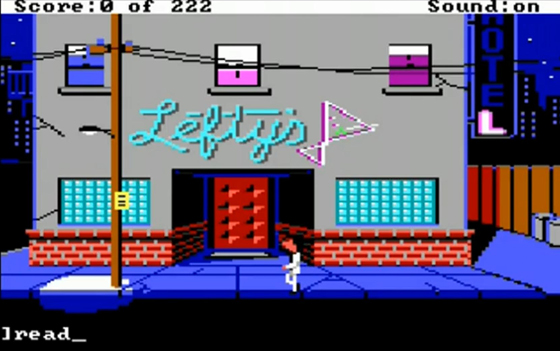 Your mission: sink the pink
You play the role of Larry Laffer - a leisure suit wearing geek who is trying to find some loving in the city of Lost Wages, which reminds me somewhat of East Croydon on a Friday night, full of bright lights and slack slots. With only a single night to find love, Larry is on a mission to win the woman of his wet dreams.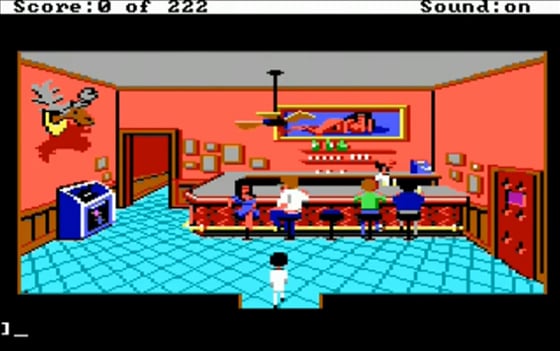 Barmageddon
To succeed, you must complete a number of simple linear tasks - this isn't a long game. These puzzles involve finding items and getting to grips with some NPCs.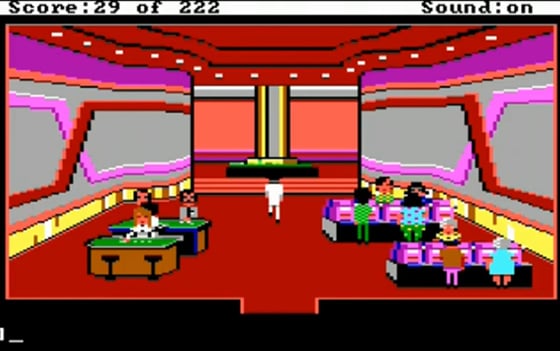 Viva, Lost Wages
Larry isn't a popular guy - well letting off a sneaky fart in the bar isn't going to endear him to anyone - and everyone treats him like a bad smell. Unfortunately, the women whom Larry meets aren't particularly keen either, so I can tell this is going to be a long night.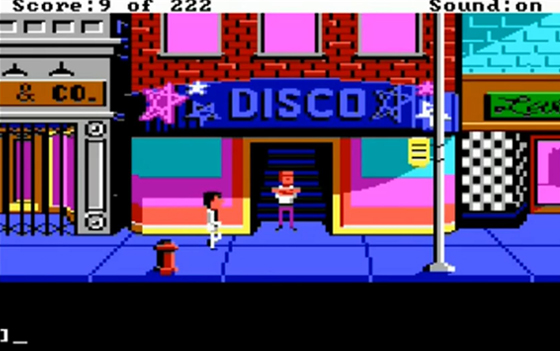 Strictly cum dancing
On his quest for lurve, Larry treks around Lost Wages either by cab or on foot through such dives as Lefty's Bar, Quiki Mart, the Casino, the Disco, and what seems like a few too many cockroach-infested alleys and apartments. When it's time to try a chat up line, the camera changes from a third- to a first-person view and if I'm lucky Larry gets a smile and maybe a glimpse of half a nipple or a side boob.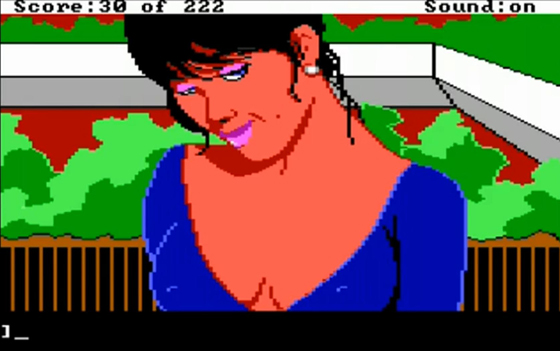 Thanks for the mammary
Even though this is a simple game, the razor-sharp and witty narrative keeps me playing. Even my many untimely deaths are apt to raise chortle. I die a lot, but dying is always more humorous than frustrating. Just call me fire crotch!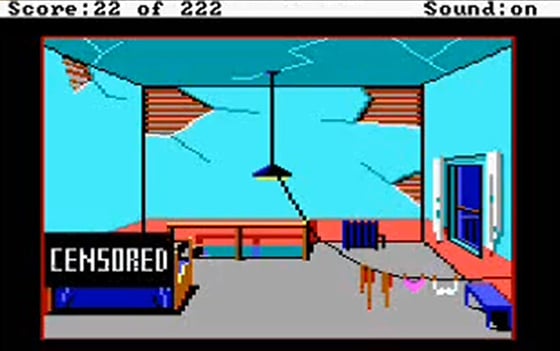 Sign of the grimes
The graphics are pixellated but lively and multi-coloured. It's the attention to detail that gives this game a real visual comedy from skinhead bouncers to Saturday Night Fever dance moves. I loved the sweet and simple soundtrack that plays intermittently throughout the game - it's a pure 8-bit hipster classic.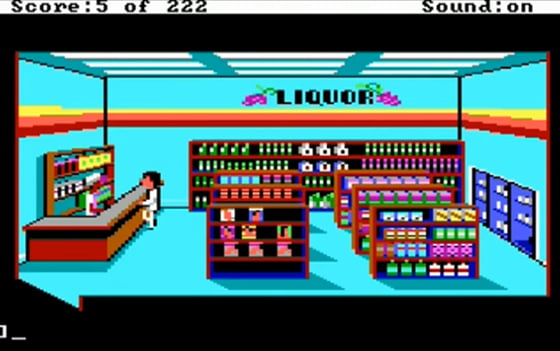 Lost your bottle?
But it wasn't until the "enhanced" release in 1991 that I got to point and grope, thanks to the introduction of mouse and pointer interaction rather than just text input such as Look, Walk and Open.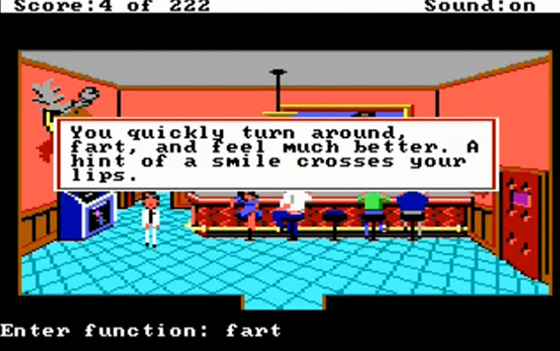 Guff, guffaw
Looking back, I quite enjoyed the rather Jackie Collins-eque dirty text-based interactions. Who'd have thought eating an apple could be so much fun? Leisure Suit Larry finishes with a bang... go on play it and you'll see for yourself. ®
Antique Code Show is published every two weeks on Wednesdays
Developer Sierra Entertainment
Publisher Sierra Entertainment
Year of release 1987
Platforms DOS, Amiga, Apple II, Atari ST, TRS-80
More Retro Games

System Shock
Dizzy: the Ultimate
Cartoon Adventure
Part Deux
Rainbow
Islands
Doom
Lemmings