Review The rumour mill was working overtime throughout 2011 with suggestions that Intel was considering forsaking the Marvell controllers it had used for its previous generation of consumer SSDs, the 510 series. The story went that the company was jumping into bed with another third party controller manufacturer, namely Sandforce, for the next generation of its solid state drives.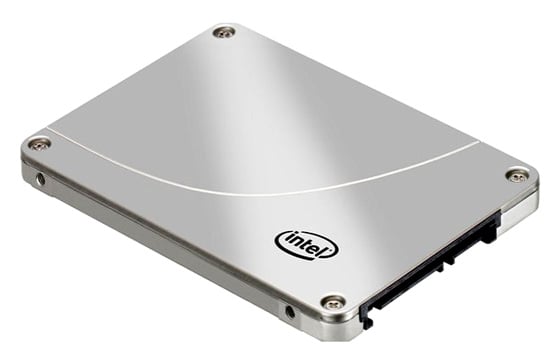 Taking control: Intel's 520 SSD
Certainly, those who thought that the idea was nonsense have been left with egg on their faces. Intel's 520 series – code named Cherryville – has duly arrived and this new family of SSDs is, indeed, being looked after by Sandforce controllers.
Intel may be very late to the table with a Sandforce-based drive – some 18 months, in fact – but just like Kingston and its Hyper X series, Intel has a reputation for quality control and validation to uphold. And while Sandforce controllers have a lot going for them, they're not immune to bugs. So after exhaustive analysis – Intel claim over 5,000 individual tests – checks and tweaks, the drives are finally here, albeit quite a while after everybody else's.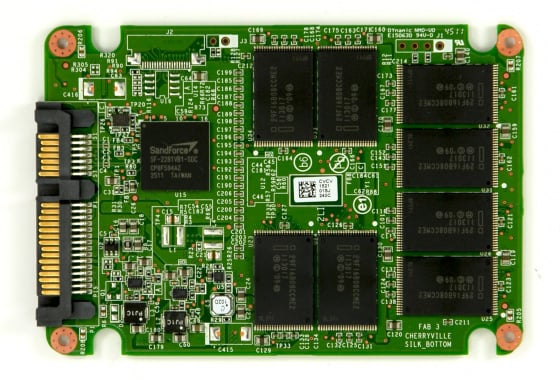 The Sandforce controller takes a hefty bite out of the drive's capacity
The 520 range consists of drives with 60, 120, 180, 240 and 480GB capacities which is a far better spread than the previous 510 series from a consumer's point of view which just offered drives in 256GB and 512GB capacity. The 480GB drive only comes in a 9.5mm high offering while all the other drives are 7mm high and come with a 2.5mm plastic adaptor that allows them to fit into 9.5mm drive bays.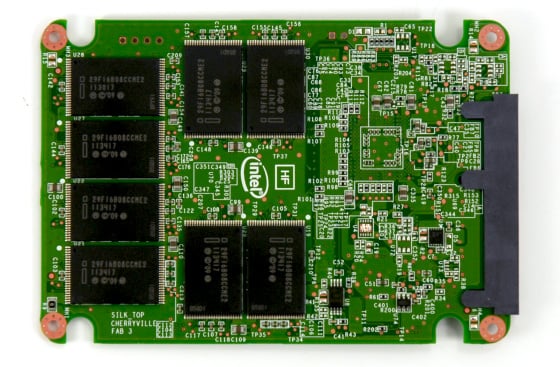 Although 16 x 16GB memory chips populate the 240GB Intel 520, one is used for firmware and other tasks
All 520 drives have quoted sustained sequential reads of 550MB/s with sustained writes ranging from 475MB/s (60GB), 500MB/s (120GB) up to 520MB/s for the 180, 240 and 480GB versions. 

On test is the 240GB 520 (SSDSC2CW2240A3K5) which Intel claims has a 4KB random read/write performance of up to 50,000IOPS and 80,000IOPS respectively.