SanDisk spins up speedy SSDs
One for punters, one for PC makers
SanDisk has taken the wraps off a couple of SSDs with 6Gb/s Sata connectivity.
The X100 SSD offers sequential read and write speeds of up to 500 MB/s and 420MB/s, respectively, SanDisk claimed. It'll be available in capacities of 32GB to 512GB, in 2.5in cased and naked mSata form-factors.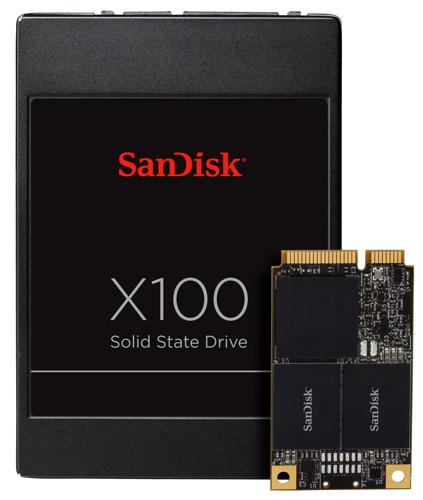 Joining the X100 is the Extreme SSD, which SanDisk is pitching at gamers. Capacities run to 120GB and 240GB, figures which identify the drives' controller as a Sandforce part - the 'missing' 8GB and 16GB is used by the drive for better storage cell management.
SanDisk didn't price up the X100, which it wants PC manufacturers to buy and build into their machines, but the Extreme drives will retail in the US for $190 (£121) and $400 (£255), respectively. A $750 (£478) 480GB version will arrive later this year, SanDisk said. ®