This article is more than 1 year old
The Darkness II
Shadow people
Let's shed some light...
Brutal as its world may be, the story is written with remarkable subtlety. It's starts out as regular comic book sequel stuff, naturally. After finally managing to control The Darkness, Jackie has turned his back on his superpowers.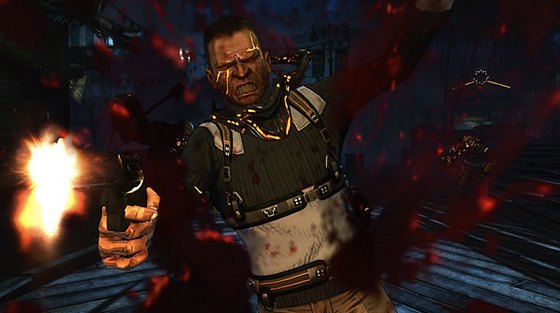 One too many disco biscuits and you go mad
Cue the appearance of the Brotherhood of The Darkness, a seemingly indomitable enemy, hell-bent on controlling The Darkness for their own nefarious purposes.
With half his mob killed in the prologue and, he himself, torched alive, Jackie is left with a simple choice: repress his superpowers and go straight to hell, or re-embrace The Darkness to rise from the dead and exact his bloody revenge.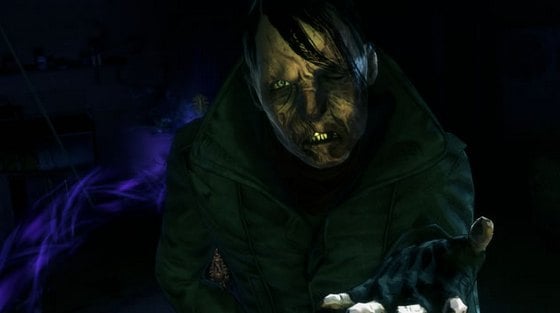 I'll make you shake
So far, so humdrum. The plot's saved, however, by some expertly-crafted twists and turns. These are centred around frequent jolts into an alternative reality, where Jackie is simply a nut-job in an asylum, and his mob friends are nothing more sinister than doctors, nurses, orderlies and fellow inmates.
Is Jackie evil personified or simply a tortured soul? Are the horrors he commits real or just a figment of a sick mind?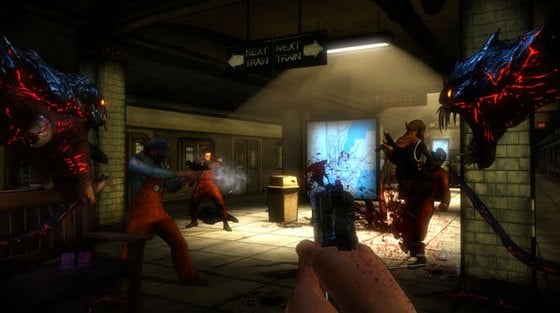 Dead can usually be found underground
It's a device that injects the narrative with unexpected pathos, teasing redemption for the irredeemable Jackie. And it's one that brings welcome regular respite from the incessant carnage of combat.