This article is more than 1 year old
The Darkness II
Shadow people
Exterminate...
If not for those superpowers, there wouldn't be half the carnage. It's little more than a corridor shooter at heart, with unremarkable weaponry and AI, but its superpowers elevate pedestrian gunplay into distinctive and challenging combat.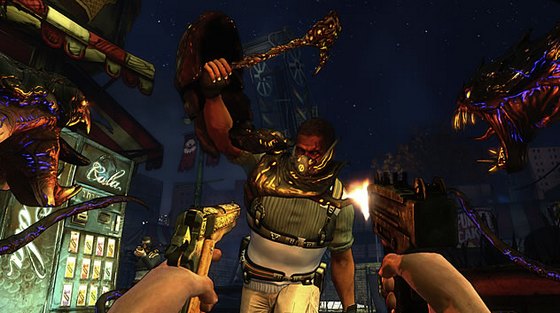 Beats me
A clever Bulletstorm-style combo point system encourages experimentation, rewarding stylish executions with more Essence to upgrade powers, in turn rewarding even more ludicrously visceral ways to dispatch enemies.
For all the bloody on-screen frenzy, gameplay proves surprisingly measured. At higher difficulty settings ammo is scarce and Jackie no bullet-sponge, and it's here the game really shines. Upgrades which allow you to harvest health or ammo during executions become indispensable, dramatically altering the pace of gameplay and transforming an otherwise predictable blast-fest into a frenetic mix of combat and resource management.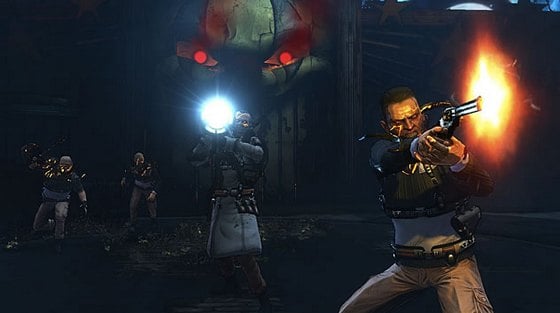 Carrying a torch for the darkside
Ultimately, however, The Darkness II is over too quickly. It's a perfectly contained experience, with no flaccid sections detracting from the taut scripting and scintillating gunplay, but at just 8-hours long, you can't help feeling a little short-changed. And although serviceable enough, the co-operative Vendetta mode – in which you play as other Darkness-infected characters in hitman vignettes – in reality offers too little depth to extend the experience.
Verdict
A violent game with a poignant tale of redemption. A narrative riddled with clichés and stereotypes, but grittier and truer than most other 'adult' games. And mechanics that smack of throwaway novelty yet contain real hidden depth. The Darkness II is full of contradictions, but just one eternal truism – you should never judge a game by its cover. ®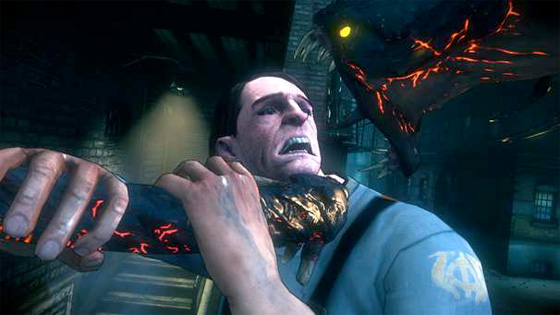 What a choke
More Games Reviews

Kingdoms of Amalur:
Reckoning
Final Fantasy
XIII-2
Soul Calibur
V
Star Wars:
The Old Republic
Need for Speed:
The Run

The Darkness II
2K Games proves the way to hell is indeed paved with good intentions. Available on Xbox 360 (tested), PS3 and PC.