Freecom Mobile Drive Sq 500GB external HDD
Designer drive
---
Accessory of the Week This stylish mobile hard drive from Freecom is described by its manufacturer as "almost square", which is another way of saying it's rectangular.
Regardless, the rounded corners, "almost square" form-factor and sandblasted stainless steel finish give an aesthetic attractiveness that's lacking in many an external hard drive.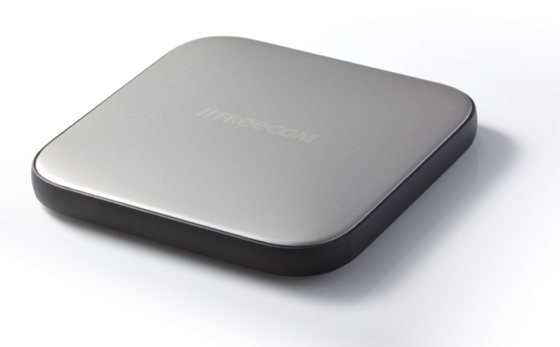 It's also flat - or rather, 'almost flat' - standing only 10mm high on its rubber feet.
Whether that sort of aesthetic appeal is important to you may depend on how you use the drive. If it spends most of its time in a laptop bag, its looks are irrelevant.
But if you plan to hook it up to smart TV, for example, and use it as a digital video recorder, it'll fit right in.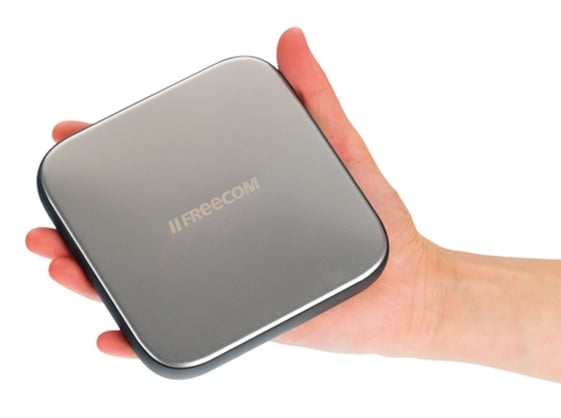 There's one connector on the back: a micro USB 3.0 port. If you're a Mac user, that's USB 2.0 to you. There's a micro-USB-to-USB cable in the box, but no case.
Inside the silver "almost square" chassis is a 2.5in hard drive which, in my case, weighed in at 500GB, though there's also a 1TB model available. The drive comes with software for Mac and PC, fronted by a nifty little interface which allows you to access the PDF manuals and install the applications.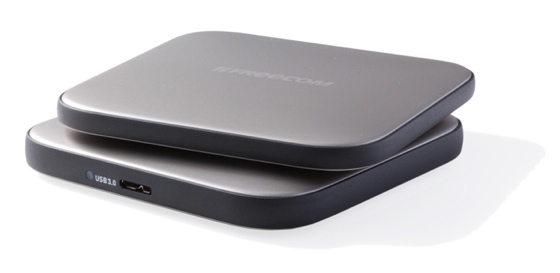 Windows users get Nero's Back It Up and Burn, but Mac users have to make to with tools for putting the drive to sleep when it's not in use and also to format it. Both of those, of course, can be done in the OS.
At £85, the Mobile Drive Sq is a decent buy, but only if good looks are important. ®
Reg Hardware chooses its Accessory of the Week every Friday. Got one in mind you want us to consider? Please let us know
More Accessory of the Week Winners

Marmitek
Gigaview
Griffin
iTrip
Dual Connect
WD My Passport
Studio 1TB
Thumbs Up
Desktop
Phone
Henge
Docking
Station

Freecom Mobile Drive Sq 500GB external HDD
Sleek hard drive that will look great next to a TV or an iMac.