Google swings new mobile unlock patent punch at Apple
Android overlord designs two-icon widget
---
Updated Here's a potential way out for Google after Apple's recent win on its slide-to-unlock patent in Germany. A patent application for unlocking mobile devices that Google filed in August 2010 was published earlier this month – which means it will now form full prior art for other patent applications worldwide.
The paperwork details a method for unlocking a computer with user inputs including touch. It may eventually provide Google's phone partners with some relief from the legal onslaught.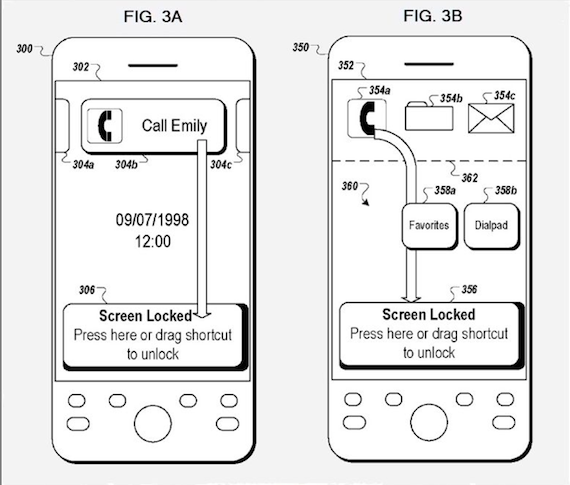 A German court ruled yesterday that Motorola's Android phones were infringing on Apple's patent on using a slide motion to unlock the screen on a mobile device. Motorola will appeal and claim it will not affect sales of current devices, but it raises the danger that other Android phones in Germany would be vulnerable to the same ban.
Google's pending patent application covers using touch to take a computer device from a locked to an unlocked state. It could give the next generation of Android phones a legally-safe unlock option and offer much needed relief for Motorola, Samsung and HTC from the headache of Apple's persistent lawsuits over the feature.
Google filed the blueprints back in August 6, 2010, 11 days before Apple was awarded the slide-to-unlock patent on 17 August 2010 which has caused so many lawsuits in the past 18 months.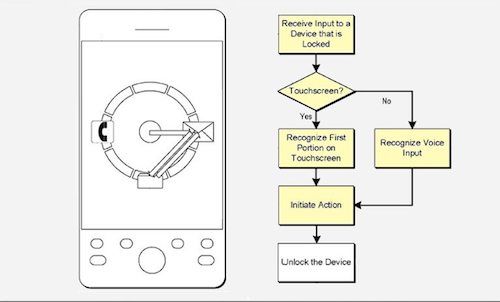 The uniqueness of Google's new unlock idea comes from bundling the unlock command with a second command to launch an application. To open the device, the user might drag an icon (say email) over the unlock button and simultaneously unlock the phone while firing up their email account.
The patent application also comprises a voice-recognition-to-unlock method. ®