Opinion So, the world's climate is changing - that's one thing most scientists are indeed agreed on. But what does that actually mean for the future? Could hotter summer temperatures kill off growing plants, leading to runaway atmospheric carbon increases and turning the Earth into a lifeless baking hell?
Not so much, according to US government boffins who have been looking into the matter.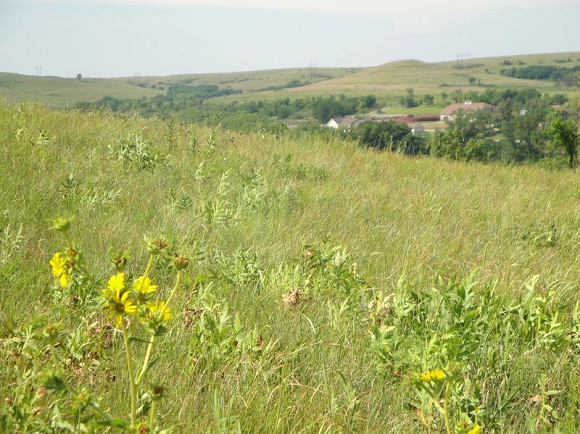 Not bovvered
"Everyone seemed to think that August heat waves and drought would have major effects on grass productivity, but we couldn't find any," says Prof Joseph Craine of Kansas State uni, describing research on prairie grasslands carried out at the US National Science Foundation's Konza Prairie Long-Term Ecological Research (LTER) site - one of a network of US government monitoring stations used to assess climate effects.
According to new research published by Craine and his colleagues, both droughts and heat waves generally have much less effect on the mighty grasslands of America than previously thought. Heat waves in particular need to happen during a specific two-week period to have any real consequences for grass growth in a given year.
"Heat waves mattering only during late July was not something we expected," says Craine.
According to a National Science Foundation statement:
The researchers found that droughts reduced grass growth most in early June, while heat waves reduced grass growth only during late July.

Neither drought nor heat waves in August or September seemed to have an effect on grass growth.
These results are significant as until now projections of the possible effects of predicted climate change have assumed that droughts and heat waves would always have an effect on ecosystems - and that in turn would lead on to carbon level changes leading to more temperature rises and so on. These assumptions may now have to be revisited.
"If these patterns are general across ecosystems," the scientists write in their paper, recently published in hefty journal Proceedings of the National Academy of Sciences, "predictions of ecosystem response to climate change will have to account not only for the magnitude of climate variability but also for its timing." ®