With Sony's PlayStation Vita set to touchdown on UK shelves at midnight, supermarket mogul Asda has become the first outlet to offer the console for less than £200. Let the price wars begin.
While Asda's Vita figure of £197 still places the Vita at a higher price point than full-blown consoles, such as the PS3 and Xbox 360, a ten per cent cut prior to launch is a reassuring sign of things to come.
The Vita was originally pegged to retail at £230 for a Wi-Fi only model, with the 3G version said to cost £50 more.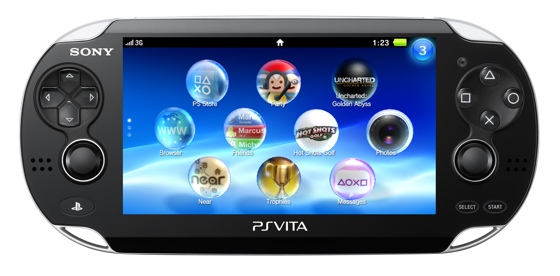 Amazon highlights its own pre-order charts have gone through the roof, with Sony's handheld dominating orders, where it's priced at £210.
"14 of the top 20 positions in our video games pre-order chart are held by the PlayStation Vita console, games and accessories, which clearly illustrates the level of excitement that we are seeing around the product," said Liz Hosmer, videogame manager at Amazon.co.uk.
Reg Hardware's full Vita coverage, including a look at all of the best launch titles, will be with you soon. Keep your eyes fixed firmly on the site if you know what's good for you. ®
Sponsored: How to simplify data protection on Amazon Web Services