This article is more than 1 year old
India seeks new supplier for $35 Android tablet
Performance grumbles
The Indian Government is seeking extra manufacturers for the Aakash, the $35 Android tablet that launched in the sub-continent in 2011.
The Aakash, built by British company DataWind to an India Institute of Technology spec, has been blasted for its slow processor speed, low battery capacity and unresponsive touchscreen. Mind you, what do they expect for 35 bucks?
Just 10,000 units have shipped since October 2011 and the relationship between the Indian government and DataWind has turned sour, Reuters reports.
India's Human Resource Development Ministry is due to launch a tender in a few weeks, seeking new partners to build the tablet, which could spell bad weather for DataWind.
As if to say as much, a senior government official said is not a certainty that because a manufacturer has done phase one, it will automatically be hired for phase two.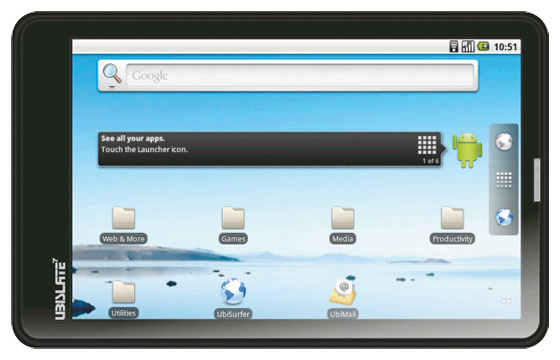 DataWind was contracted to manufacture 100,000 tablets. The second phase calls for the production of a further 1m units.
DataWind co-developed the tablet with the Indian Institute of Technology, which allegedly changed its proposed requirements late last year, asking for US Military durability yet at the same low price.
The official said the next bidding war will centre on producing a tablet with a better spec for the same or a lower price.
Just eight per cent of India's billion-plus population has access to the internet, a statistic the Indian Government is keen to change. ®