Kyocera Mita FS-1120D

Kyocera Mita personal printers have a habit of feeling like lite versions of its office machines, rather than specially designed home lasers. This one has the prismatic look of a stealth tank and offers a 250-sheet main tray and a 50-sheet special-purpose one, when you pull down the front cover. USB is the only connection, but the printer is rated at 30ppm and tests at 22.6ppm, so it's quick. Text print is a little spindly and grey fills can look blotchy. As with all Kyocera printers, though, running costs are a selling feature and this one has a page cost of 2.4p per ISO page, ahead of most others.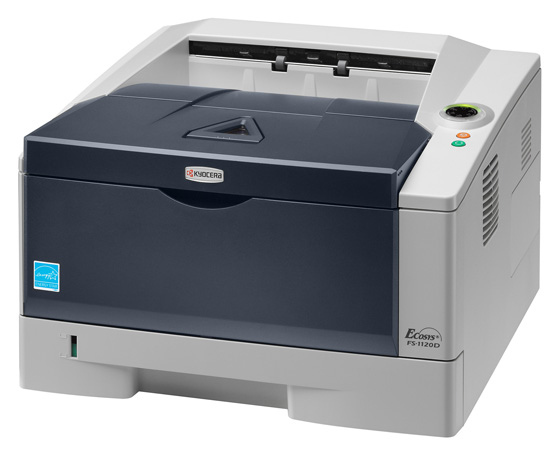 Kyocera Mita FS-1320D

This is FS-1120D's bigger sibling and you'll have to shop around a bit to find it under £100 and it's certainly out there at close to that mark, so think lucky. Built into an identical case, the differences are mainly in feature set, with duplex print and a speed upgrade to 35ppm the main ones. Under test, the printer produced 25ppm, so not that much faster than the cheaper machine, but it also printed 13.2 sides per minute duplex. Print quality is much the same as from the FS-1120D, but this machine can use a higher yield toner cartridge, giving an exceptionally low cost per ISO page of 1.4p.