Belkin Keyboard Folio case for iPad
True to type
---
Accessory of the Week The myth that the iPad is only for content consumption was debunked many moons ago. And this Belkin Keyboard Folio is as good an example as any of how the iPad, with a little help, can in some circumstances be a replacement for a laptop.
The soft case folds up to make carrying keyboard and iPad together easy. Pairing it with the iPad is simple too - the devices connect over Bluetooth - thanks to the Pair button on the keyboard.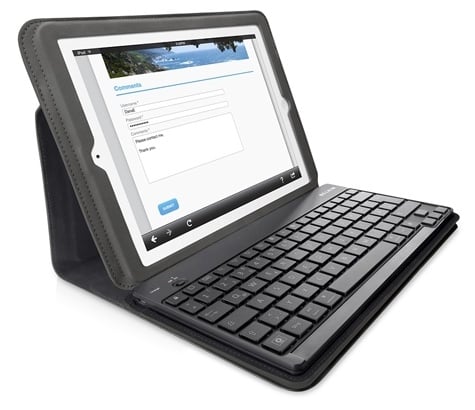 Most important of all, though is how it performs as a keyboard, and the answer is, admirably. The keys themselves are not quite full-size, but big enough for all but the clumsiest fingers. There's plenty of travel in them too, and if, like me, you like a clackety-clack keyboard, you'll love it.
I liked it so much I wrote this review on it.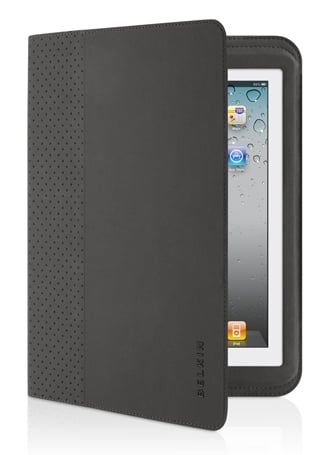 There are cursor keys, as well as the iOS keyboard's familiar '.com' button. And along the top row are keys for cut, copy, and paste, as well as volume control, play and pause, search, text selection, and one button to lock the iPad's screen.
There are three options for positioning screen and keyboard, so you can choose the angle which suits you best.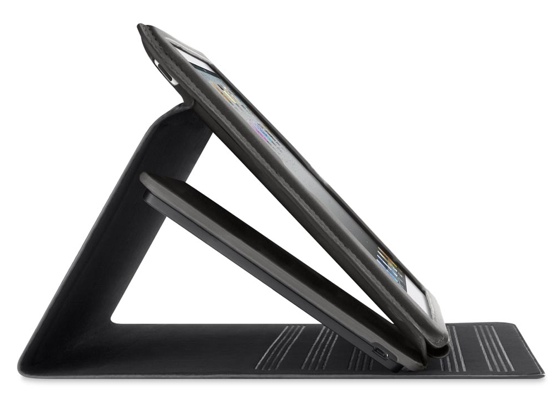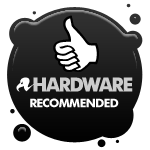 The Belkin Keyboard Folio is currently more expensive than Zagg's ZaggFolio 2. It's softer than that case, but the wrap-around design provides plenty of protection. Importantly, when folded the Belkin doesn't allow contact between keys and screen.
This is a keyboard which makes writing on the iPad a whole new experience. ®
Reg Hardware chooses its Accessory of the Week every Friday. Got one in mind you want us to consider? Please let us know
More Accessory of the Week Winners

Freecom Sq
Marmitek
Gigaview
Griffin
iTrip
Dual Connect
WD My Passport
Studio 1TB
Henge
Docking
Station

Belkin Keyboard Folio case for iPad
Fed-up trying to type on the iPad's on-screen keyboard? This add-on is just the job.