This article is more than 1 year old
Syndicate
Bullfrog classic revived
Review Cyberpunk's lasting appeal is often attributed to its familiar tropes: dystopian near-future settings, rapid technological advancements, massive societal upheaval and, of course, alienated loners living off-the-grid. But it's not the conventions that sustain the genre, but its allegories.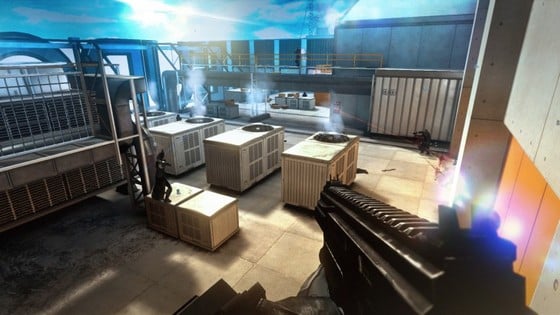 Rooftop rampage
They warn of societies in thrall to technology and divided into strict classes of haves and have nots. They warn of an insidious erosion to democracy by the preponderance of financial markets and mega-corporations. And, most of all, they warn of the diminishing relevance of the individual.
Depressingly resonant of the real world, they also serve as metaphors for Syndicate, Starbreeze's FPS reboot of Bullfrog's seminal RTS. The decision to shoehorn the classic squad-based tactical shooter into gaming's de rigeur format may have serviced the bean-counters, but the result is a lesson in fan disservice, a confused and middling game stripped of the original's individuality.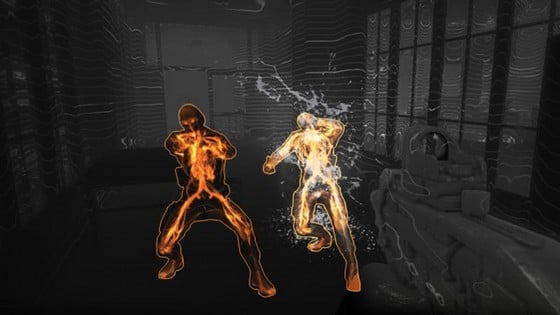 X-ray spray
Take the story, for example. The original's rich fiction may have been delivered largely through a manual, but it was vastly more evocative and engaging than Starbreeze's. What little narrative there is arrives in sporadic cut-scenes, in which inscrutable characters allude to unintelligible plot strands.
Right up to the frankly unfathomable denouement, you're left wondering if you've missed something, if you haven't quite understood what it is they're saying. But the truth is, you haven't. They're not really saying anything. Syndicate's narrative simply doesn't exist.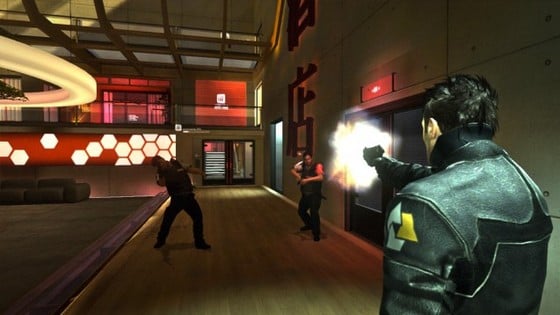 In the firing line
The overarching plot is, on the other hand, much more obvious. Obvious in its heavy indebtedness to Deus Ex: Human Revolution, that is. You play as a cyborg agent for an unscrupulous megacorp that is embroiled in a corporate war against another unscrupulous megacorp. Your love interest, the world's pre-eminent cybernetic engineer is kidnapped, precipitating... oh wait, you played Deus Ex: Human Revolution too.