This article is more than 1 year old
Syndicate
Bullfrog classic revived
Lottery fellowship
With Syndicate's novelty failing, there's precious little else to admire in the campaign mode. It's a serviceable enough shooter, but it's also highly formulaic and linear, shifting you from one duck shoot to the next with no variation in pace other than occasional and exacting boss fights.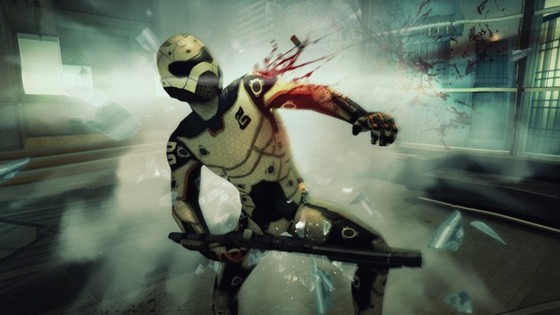 Shoulder the burden
Syndicate's only real saviour is its co-operative mode, where up to four-players work together in nine separate missions. It's a significantly different experience to the campaign mode, one that could easily stand on its own as a budget game. The environments are far more varied than the campaign's, as are loadouts and breach abilities, which provide ample class customisation.
It's not mere costume play, either. Teamwork is essential, and you'll need a range of abilities to take on some seriously tough enemies, not only capable flanking and healing each other, but also of breaching you with devastating results.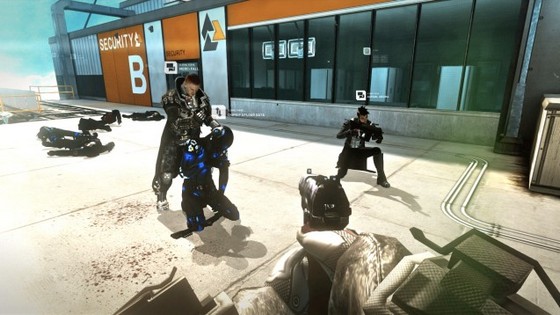 Your knees are feeling sleepy...
Given co-op is the more assured of the modes, it's a shame Starbreeze didn't concentrate more of its efforts there. Limited to fetch quests and escort objectives, the scenarios aren't anywhere near as varied as the top-tier shooters. And while the additional breaches renew interest for a couple of hours, as in the campaign mode, their rudimentary one-button mechanics ultimately make them as anonymous as the actual gunplay itself.
Verdict
Syndicate isn't an awful shooter, it's just a mediocre one in an over-saturated market. That may sound like sour grapes from an ardent fan of Bullfrog's originals, and I won't deny there's not an element of truth in that. But I'm also a Starbreeze fan, and, while it shows signs of invention and promise, Syndicate is a long way short of The Chronicles of Riddick and The Darkness. ®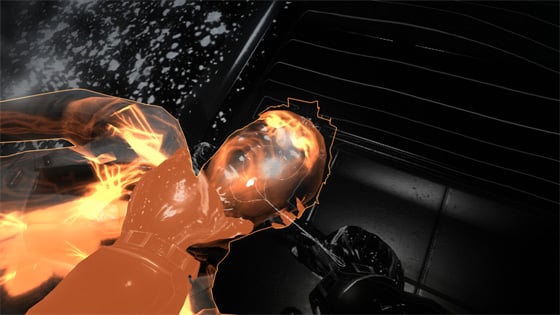 You've been Tangoed
More Games Reviews

The Darkness 2
Kingdoms of Amalur:
Reckoning
Final Fantasy
XIII-2
Soul Calibur
V
Star Wars:
The Old Republic

Syndicate
A seminal RTS rebooted as an average FPS, alas. Available on PS3 (tested), Xbox 360 and PC.
Price:
£40 - PS3/ Xbox 360, £30 - PC RRP