Review In the US, Roku has ridden to prominence on the back of services like Netflix and Hulu, and the phenomenon of 'cord cutting', where people discontinue pay TV services in favour of, well, paid IPTV services. That's perhaps not surprising when their entry level box costs less than £40 including tax for US customers.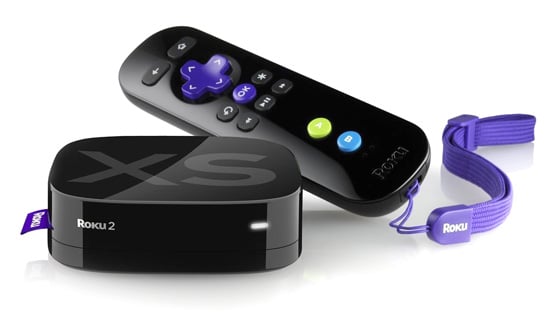 The Roku 2XS comes with a wireless gaming remote, and Angry Birds
The company's just launched in the UK, following the arrival of Netflix here, with two players – the £50 Roku LT and the Roku 2 XS; both are extremely compact, and designed to connect to your home network wirelessly, and to your TV, preferably using HDMI.
The 2XS that I reviewed also has an Ethernet port, and can output 1080p over HDMI, rather than 720p. The analogue output is a combined stereo and composite video, on a 3.5mm connector, and there's also a external plug top power supply. There's no HDMI cable in the box, which seems a bit mean when you're paying £100 (and US owners pay the same in dollars).

Surround support from the HDMI output
The two big services for Roku in the UK are Netflix and the BBC's iPlayer; Angry Birds is included with the 2 XS, if you like that sort of thing, along with a wireless gaming remote; the box also worked fine with a Harmony IR remote too.
Other channels can be added, either during the initial web-based setup, or from the on screen 'channel store', including Vimeo, Picasa, Flickr, Fox News, Weather Underground, Crackle, WSJ Live, Tune in radio, and a selection of smaller channels offering public domain films, or specialist content, like Bollywood or other foreign material and TED talks. But, compared to the US, there's not the same breadth of content from major players.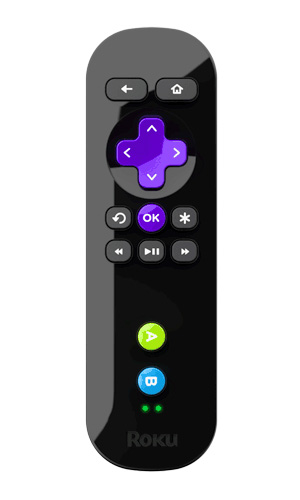 Functional remote does the business
What there is, though, does play well; my heart sank at first seeing the quality of the logos introducing some programmes, even those marked as 'HD.' But the adaptive streaming soon perked things up. I wouldn't say it's as crisp as broadcast HD – the picture's a bit soft – but it's certainly better than some of the low-rent Freeview channels and the best content is around DVD quality.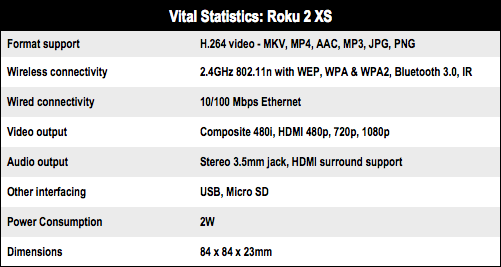 Similar topics
Broader topics