Asus peddles three-in-one smartphone, tablet, netbook
ICS glosses Padfone's dual-core downgrade
---
MWC 2012

Asus has officially launched its anticipated Padfone at MWC 2012, the all-in-one smartphone, tablet and netbook it announced almost a year ago.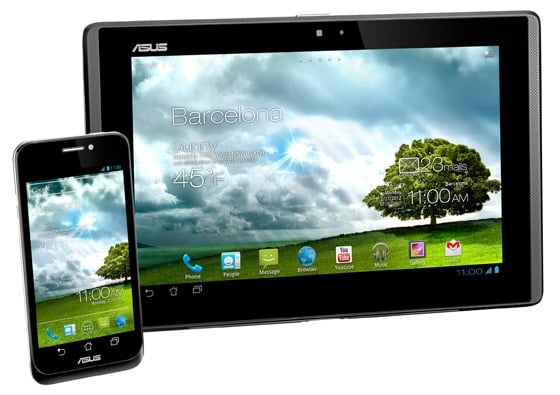 The phone itself features a 4.3in display with the choice of either 16GB or 32GB of storage. There's also an 8Mp camera and 1GB of memory, with the dual-core Qualcomm Snapdragon S4 processor powering Android 4.0 Ice Cream Sandwich, and not Nvidia's Tegra 3, as rumoured last year.
It's accessories that make the Padfone stand out, with the option to take the device into the tablet and netbook domains.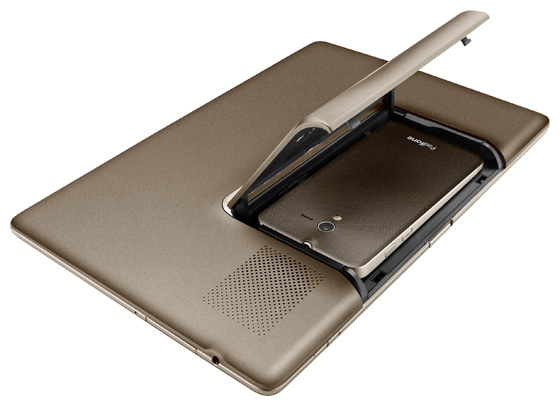 Dock the phone into the 10.1in Padfone Station and users not only have a tablet that extends battery power, but reconfigures the ICS platform for a larger screen at a resolution of 1280 x 800 pixels. It also shares data and 3G internet access over a single Sim, not unlike the Motorola Atrix and its Laptop Dock.
Add the optional keyboard dock and voila - you get a netbook as well.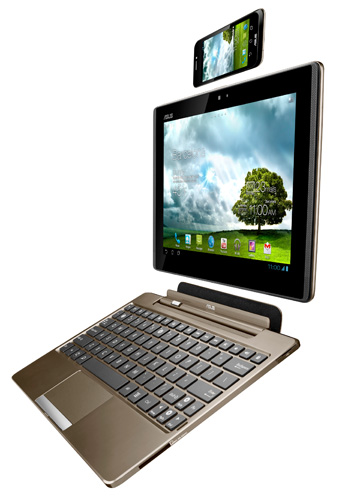 The Asus Padfone will hit shelves this April. Prices have yet to be revealed. ®
Similar topics
Narrower topics