Ford intros tech'd-up B-Max mini-MPV
Sync voice-controlled in-car comms, hi-fi kit on board
---
MWC 2012

Ford has taken the wraps off the B-Max - the first new class of car it has released for six years - and revealed it'll be the first vehicle to sport the car company's Sync voice-controlled in-car connectivity system.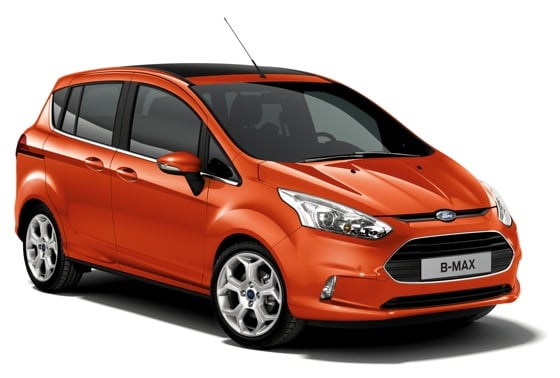 Showing the vehicle off at the Mobile World Congress (MWC) show, Ford described the B-Max as "a sophisticated small family car" - its answer to the likes of the Honda Jazz and others in the mini-MPV arena, in other words.
As such, it's all about how much stuff you can cram in with the kids - and how accessible all that interior space is. To that end, the B-Max sports sliding rear passenger doors. The central pillar is built into the front doors so, open front and back, and you have unrestricted access to the inside.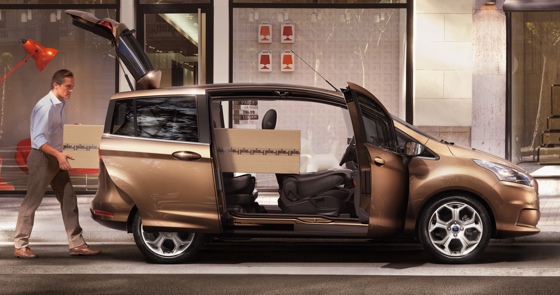 But, Ford insisted, it's no less safe than fixed pillar designs when it comes to side-on impacts.
The B-Max will be offered with a choice of Ford's 1.0-litre EcoBoost petrol engine and a 1.6-litre TDCi diesel engine gobbling up just 4.9 and 4.0 litres per 100km, respectively, the company claimed. CO2 output comes in at 114g/km and 104g/km, respectively.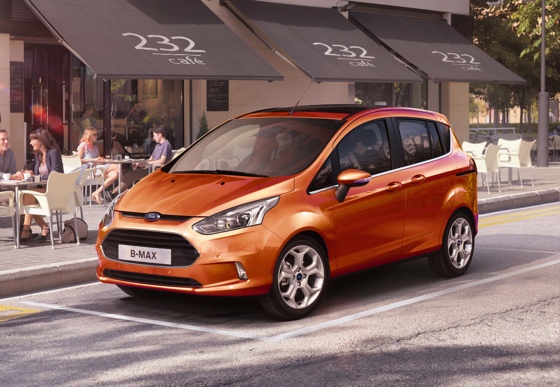 Ford touted the B-Max's fancy Sony hi-fi too, and its use of Sync.
Sync isn't new. It has been available in the States for a year or so, and is now to be found in some 4m vehicles, Ford said. Sync integrates in-car electronics with phones, MP3 players and such. Voice-operated, it'll work with nine European languages.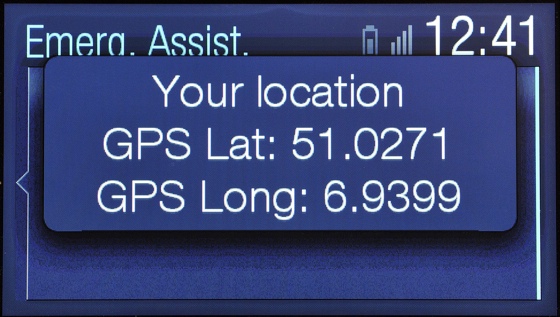 Have a prang, and it'll even call up the local emergency services wherever you happen to be.
The B-Max will get a showing at next week's Geneva Motor Show - watch out for Reg Hardware's Car Week coverage - and will go on sale "later this year". ®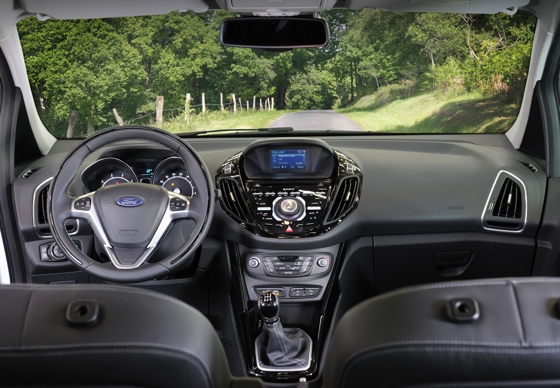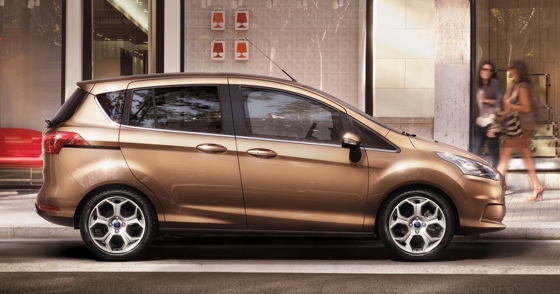 Similar topics
Narrower topics