Fed up with sitting next to the fat guy eating crisps on those nine-hour transatlantic flights? Well, no one's invented a way to get around that, but airline KLM has a new social scheme to get passengers sitting next to people who interest them.
Sure that guy could still be a crisp-sprinkling podger, but with KLM's new Meet and Seat system, you could make sure he shares your interest in hard disk drive reselling and the five hours you spend together squished into a small space above the Atlantic could make him into a useful professional contact.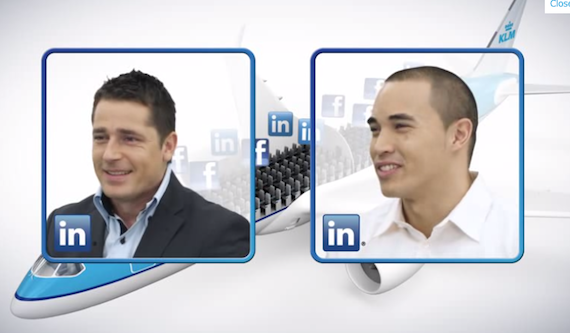 Meet up with other professionals, in-flight
Starting this month, KLM airlines have been trialling a Meet and Seat programme that links up their online seat reservation widget with passengers' LinkedIn and Facebook profiles and makes the information available to other passengers. That means that customers can choose their seat partners when they chose their seat. Judging from KLM's website, it looks like you can select seat partners by their languages spoken, their university and their interests "reading, gadgets" etc.
The social link-in is of course completely optional and, from the KLM write-up, appears to be aimed at business types who love to network.
You can't reject someone who has chosen to sit next to you, but you can attempt to swap your seat.
Announced in December, KLM has only started Meet and Seat this month, and only on flights from Amsterdam to New York, Amsterdam-San Francisco and Amsterdam-Sao Paulo, but according to its website, the airline plans to roll out the programme to all intercontinental flights from spring.
Just remember that during long flights, your new professional contact will also be seeing you rolled up in a blanket with your eye patch on, drooling slightly. ®