Philips puts Smart TV centre stage for 2012
Will put IPTV on a broader range of sets too
---
Philips has introduced an updated UI for its smart TVs and promised to support IPTV across a broader array of tellies this year.
The Dutch firm's new UI will present the usual array of IPTV and catch-up services alongside a thumbnail window of the channel a TV's tuner is set to - much as many an EPG screen does.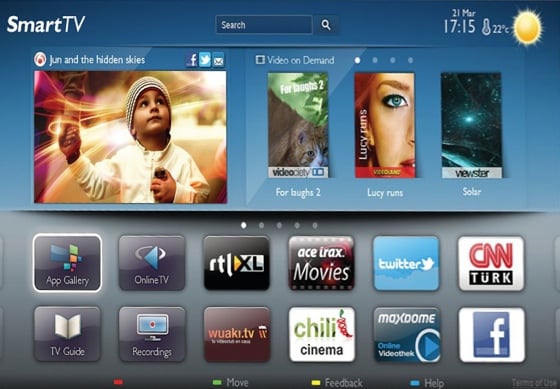 It's a novel touch that positions the front end as the TV's main interface - complete with the time and local weather conditions - and stresses that digital TV as just one more service alongside those the delivered across the internet.
Philips said the front end will be added to more sets this year, from its 19in models up to the largest screens.
Separately, Philips said its 8000 Series screens will gain the ability to beam what the TV tuner is picking up to an iPad connected to the same wireless network, a feature it calls Wi-Fi Smart Screen. ®