Ten... PlayStation Vita launch games
Port and portability
---
Product round-up

Sony has made sure the Vita doesn't suffer from the same lack of games the Nintendo 3DS did upon release, so there's a broad set of launch titles to keep fans happy. Combine that with dozens of third-party offerings and you have a quality bunch to pick from.
I had to narrow down ten from a collection of more than twice that total. And I didn't even get my hands on them all, with promising titles such as Ridge Racer and the popular puzzler Lumines both failing to make it over in time.
There are plenty of other gems out there, including many of those that can be picked up on the cheap through the PS Store. I've left them out - they'll ne saved for another round-up - ditto Sony's various AR offerings and more kid-centric titles.
So, here's a selection to pick up when you snap up your Vita, all of which will keep your mittens mashing on the move.
Army Corps of Hell

On paper ACoH is a tantalising prospect. Play as the King of Hell, battling through your realm to assert authority over your contenders to the throne.
Unfortunately, it's all way too repetitive and if it wasn't for the colossal boss battles, few would be inspired to fight on. The Square-Enix title splashes a huge dollop of retro gameplay on the portable palate, but hardly pushes the boat out, and soon jars with more of the same monsters and limited array of combat moves.
A gaggle of goblins do the dirty work for you, with three classes for different types of attack. Loot is dropped as enemies are blown apart, and items and spells are unlocked as you progress. The hardcore metal soundtrack pulls some credibility back, but ACoH is a monotonous letdown that failed to ignite my imagination, let alone the conflicts of hell.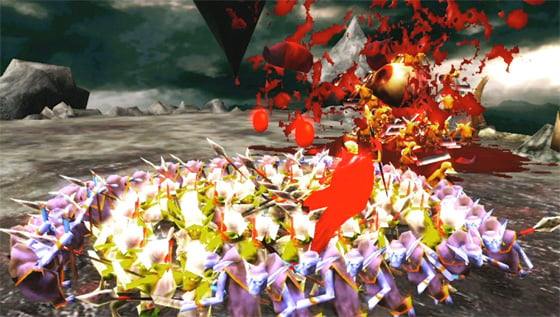 Everybody's Golf

Let's face it, golf is hardly the most elaborate sport to port to a computer game and, visual evolution aside, such titles have followed the same formula since the days of floppy disks.
Everybody's Golf may have been relegated in favour of other Vita code after a week on the putting green, but it genuinely had me hooked. Unlocking characters and decorative accessories as you go along isn't really my thing, but there's more than enough to reasons to keep playing.
A Japanese arcader title at heart, complete with cheesy music and bold colours, this isn't one for those who seek the ultimate realism, but it's quirky and challenging enough to keep you swinging. Little is made of the Vita's features, though, but that's not necessarily a bad thing. EG does exactly what it says on the tin. Everybody can enjoy it.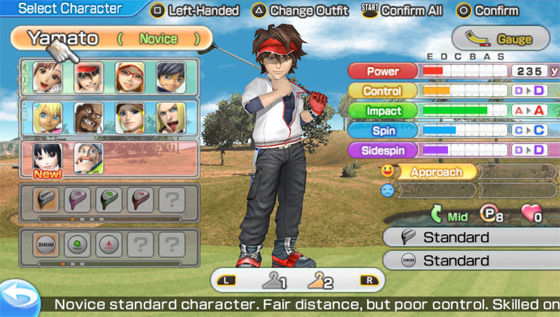 Rating 80%
Price £30
More info Sony