Samsung stretches 5in Galaxy Note phonetab to 10in
Tablet with a stylus, anyone?
---
MWC 2012

In a spirit, surely, of 'we don't know what the punters want so we'll give 'em everything', Samsung has announced version of its Galaxy Note 5in smartphone-cum-tablet that's almost twice the size of the current model.
As its name suggests, the Galaxy Note 10.1 sports a 10.1in screen, which is built around a 1280 x 800 IPS LCD panel. There's a 1.4GHz dual-core CPU in there too, running Android 4 Ice Cream Sandwich.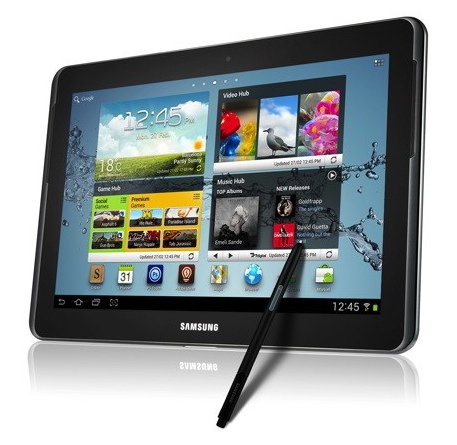 Like the 5in Note, the 10in version is a phone, of sorts, too, packing 21Mb/s HSPA+ 3G connectivity. It has dual-band 2.4/5GHz 802.11n Wi-Fi on board too.
How is all that different from Samsung's Galaxy Tab 10.1? Beyond some small variations in spec, it really just boils down to the presence of a stylus.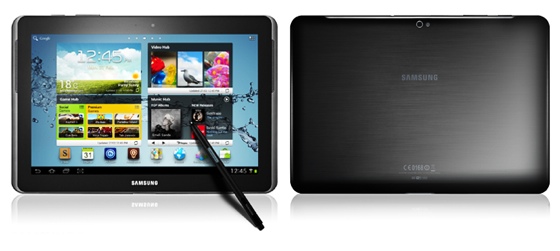 Yes, the input aid we once thought capacitive touchscreens had done away with once and for all is back, here to tap into the S Note and S Planner apps Samsung installed into the 5in Note.
The 583g Galaxy Note 10.1 will be out later this year. ®