This article is more than 1 year old
41-megapixel MONSTER mobe shutters Nokia knockers
Hands on with improbable Symbian heavyweight
MWC 2012 Nokia's PureView 808, unveiled today in Barcelona, boasts a 41-megapixel camera - a spec that trumps rivals' 8- and 12-MP sensors spectacularly. Naturally your humble hack had a play with one on the Nokia stand.
The hefty handset features an f2.4 Carl Zeiss lens and new pixel oversampling technology. Zooming in on an image is very impressive. This is a project Nokia has been working on for over five years with a lot of boffinry behind the compression. We're promised "new high-end imaging experiences for future Nokia products" - from which we can read "Windows Mobile". For now the kit runs Symbian Belle.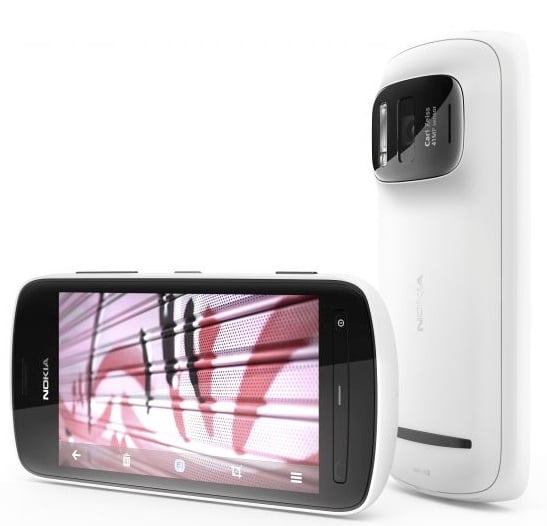 Nokia's 808 PureView - with 41MP camera
The 808 has a single-core 1.3GHz processor. With a 10MB file size you are unlikely to send an image over the air: the expectation is that you'll crop to use the part of the picture you want. The user interface for this is quite neat: you zoom, move the picture and crop it using the screen's boundary. This is much easier than trying to drag a marquee.
With all those pixels to play with, there is no need for an optical zoom. You can capture an image, then zoom, reframe, crop and resize afterwards to expose previously unseen levels of detail.
The product manager on the Nokia stand was particularly fond of a picture that one of her colleagues had taken of a head-and-shoulders view of a girl and then zoomed in to show detail of a snowflake on her hat.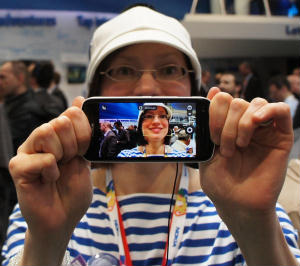 The 808 in action. Pic by Simon Rockman
The phone will also do full HD 1080p video recording and playback with 4X lossless zoom and record audio at CD-grade levels of quality, which was previously only possible with external microphones. Audio playback is provided in Dolby 5.1 surround sound over headphones, TVs and home cinema systems.
Nokia wouldn't confirm pricing for us, but some sources suggest €450; expect it to hit the shops in Q2. ®