Faster mobile data: the road to 4G
Better LTE than never
---
Feature

The great thing about standards, as some wit once said, is that there are so many to choose from. Mobile phones are afflicted worse than most technology – a multiplicity of standards, nested within one another like a messy set of Russian dolls filled with alphabet soup.
The 'generations' of mobile networks are fairly loose, but appear roughly once a decade: the first, analogue, 1G cellular networks around 1981, then digital 2G in about 1992. The latest is 4G, but its not as clear cut a step ahead of its predecessors as they were to theirs.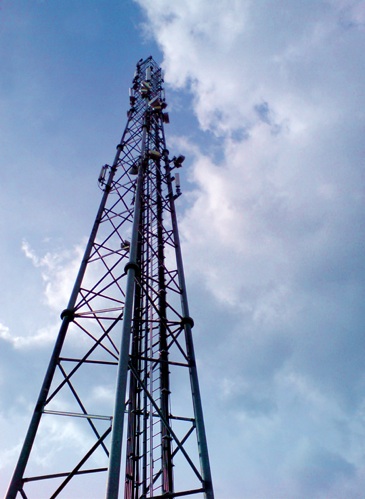 Source: Karl Baron
At the turn of the century, 3G was formally defined to mean data speeds of at least 200Kb/s by the International Telecommunication Union's IMT (International Mobile Telecommunications) 2000 specification. However, IMT -2000 didn't specify the "air interface" – the radio link from phone, tablet or modem to mast – so two competing standards developed out of the two prevailing 2G systems.
GSM, as used by about 85 per cent of the world, yielded UMTS (Universal Mobile Telecommunications System). UMTS uses the W-CDMA (Wideband Code Division Multiple Access) air interface. It's the form of 3G we in the UK are used to.
The battle for the air interface
In America, Qualcomm upgraded its CMDMA technology to create CDMA 2000. It's used in the US and parts of Asia, predominantly South Korea. CDMA 2000 devices don't work on UMTS networks and vice versa, although both are 3G because that moniker dictates how fast they can move data, not the technology they use to do it.
Likewise, 4G is primarily a speed requirement. The successor to the ITU's IMT 2000 specification is IMT Advanced and was defined in 2008. It stipulates that 4G should deliver data speeds to users of around 100Mb/s if they are moving, rising to 1Gb/s if they're standing still.

LTE now comes in two flavours: FDD (Frequency Division Duplex) and TDD (Time Division Duplex)
Source: Qualcomm
Existing mobile networks have two, parallel infrastructures: one, circuit-switched, for voice calls, and a separate, packet-switched layer for data traffic. 4G is a pure packet-switched TCP/IP network, running everything over IPv6. Voice becomes just another data type.
By the time the ITU defined IMT Advanced, two competing systems were already under development, each formed from the two 3G systems. A group called 3GPP (3G Partnership Project) developed LTE (Long Term Evolution), a successor to UMTS. Meanwhile, the totally separate 3GPP2 was working on UMB (Ultra Mobile Broadband), an upgrade to Qualcomm's CDMA2000.