Hands on with the Sony Xperia S, P and U
Sexy: the NXT generation
---
First look

Sony's Xperia S flagship smartphone was on show at the company's MWC 2012 event in London yesterday and, having had a play with it this NFC-equipped Android, I'm impressed.
Prototype models of others in the new Xperia NXT range, the U and P, were also on show.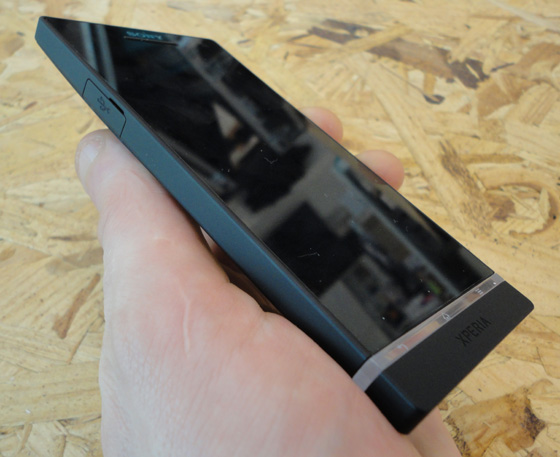 The build itself is lightweight but sturdy, its curved, soft touch plastic back giving a deceptively compact feel for a phone that packs a 4.3in display. Still, you probably wouldn't want it any bigger than this.
It has well-positioned buttons on the sides for volume and camera with power/standby on top that have a real feel of quality to them. Being a touchscreen Android phone, the navigation is icon driven with the Xperia S having a dedicated control section of three buttons.
A thin transparent strip near the bottom shows white icons for Back, Home and Settings with tiny white dots above activating these functions. The strip itself lights up for notifications and even mood lighting. While this section seems to lengthen the phone, it does make navigation thumbing easier and apparently incorporates antenna components.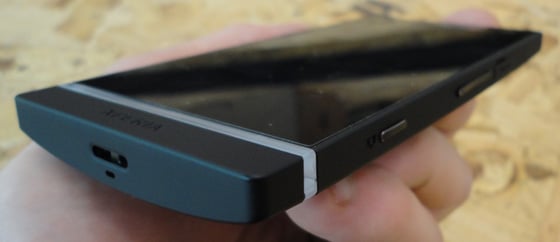 There's no removable battery nor expandable memory, but if you do require more than the 32GB onboard Flash storage, Sony points customers towards the free cloud-based app, Box, which comes supplied and gives users 50GB of free storage. Do you really need more than that?
At 1280 x 720, the display itself is magnificent, its Mobile Bravia engine delivering a definite wow factor when viewing videos. Connected to a Smart TV and big screen playback is impressive too, with no noticeable downgrade in quality.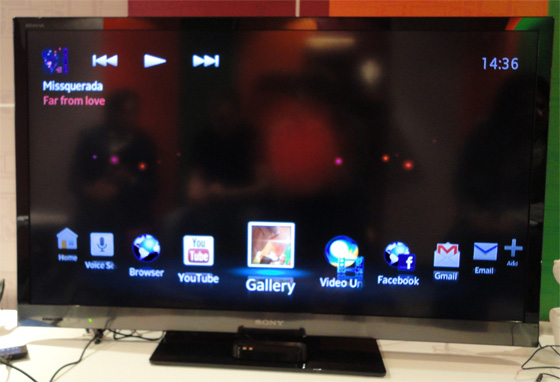 Navigation is smooth, with Sony's UI matching the 'Iconic Identity' of Sony's new range. This theme continues when connected to a telly, giving any HDTV smart features and access to t'interweb through a simple HDMI connection.
Alas, the handset is currently powered by Android 2.3.7 Gingerbread, but an ICS update is promised in the next couple of months. Either way, the dual-core 1.5Ghz processor handles everything pretty sweetly without lag, despite a plethora of pre-installed apps.
The phone's 12Mp camera is one of the handset's standout features. A quick-start button takes photos in 1.5 seconds from standby, and its startling image quality held its own up against 14Mp Sony Cyber-shot.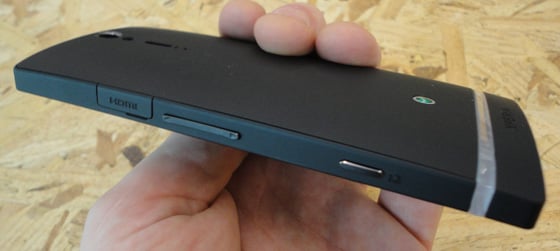 The rear-facing snapper handles 1080p video recording too, while the front-facing 1.3Mp camera manages 720p capture too.
But it's the NFC customisation features that really makes the Xperia S standout. NFC 'SmartTags' are available, with some telcos offering freebies out the box and others selling them separately.
These can be set up to activate certain features on the phone, programming an unlimited number of commands. For example, users can tap their phone on the bedside table to activate a pre-made Sleep profile, which could turn on a phone's alarm, change its background and set calls to silent. Hell, it could even be set up so that it sends your girlfriend a text message to say goodnight or other such pleasantries.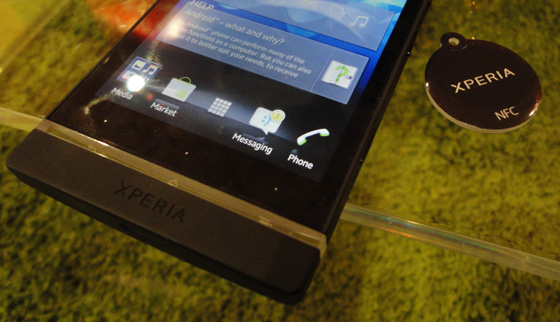 In practice, the NFC tap was less sensitive that I would have liked and certainly required some getting used to. But the concept itself is great and if Sony can get the balance right, having NFC tags stuck strategically around the place would potentially be a very useful and time saving feature.
The company was also quick to tout its own Spotify-like service, Music Unlimited, that comes with a free 180 day trial. There's a movie rental service 'Video Unlimited' too, which unfortunately doesn't come with a trial period.
Many of these features can be found on the company's other smaller handsets, the Xperia U and Xperia P, although these roll up with additional features such as the WhiteMagic display. Similar to Sharp's yellow-pixel Quattron tellies, Sony has included an additional pixel, opting for white to improve brightness rather than warmth.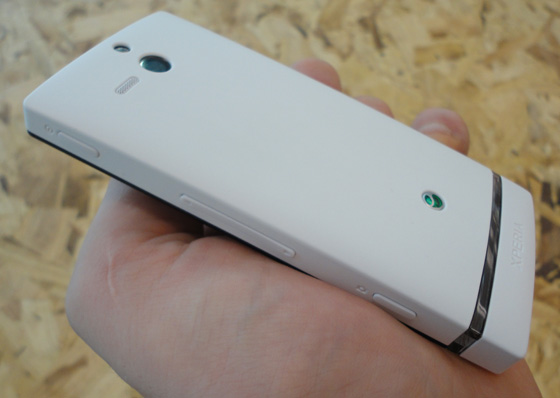 The company says along with a brighter image, WhiteMagic improves battery life, with 50 per cent less drain on the blower's juice capacity. Dimming is automatically adjusted too, brightening up when it detects outside conditions and likewise lowering intensity in darker conditions.
My first impressions on each of Sony's other NXT models were also positive, although the smallest of the group, the Xperia U, had a distinctly bulkier feel to it and with just 8GB of flash memory onboard, customers will no doubt be reaching for Sony's Cloud pretty quickly. You can change the colour of the bottom part, though... best not forget that stylish feature.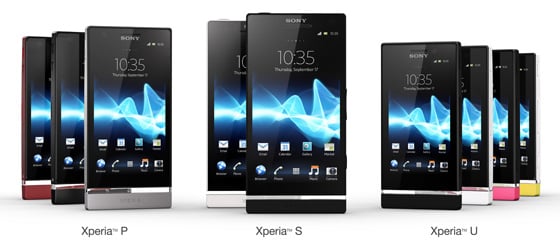 Still, the NXT range has a lot going for it and Sony's first outing without the Ericsson involvement certainly leaves a lasting impression. It'll be interesting to give the other handsets a proper run through when they move beyond the prototypes and show off the benefits of Ice Cream Sandwich.
The Xperia S sees a global release in a couple of weeks and has already started shipping. ®
Similar topics
Narrower topics