This article is more than 1 year old
Raspberry Pi signs big-name sellers
RS Components, Element 14 to offer programming computer
Educationally inclined microcomputer maker Raspberry Pi today revealed that its ARM-based credit card-sized machine is to be taken to coders worldwide by two big-name suppliers.
Lining up to offer the tiny machine come RS Components, part of London Stock Exchange-listed Electrocomponents Plc, and Premier Farnell's Element 14, a collaborative engineering community and online electronics store.
Element 14 and RS Components will make the Raspberry Pi available to programmers and anyone else who likes to mess around with code across the globe.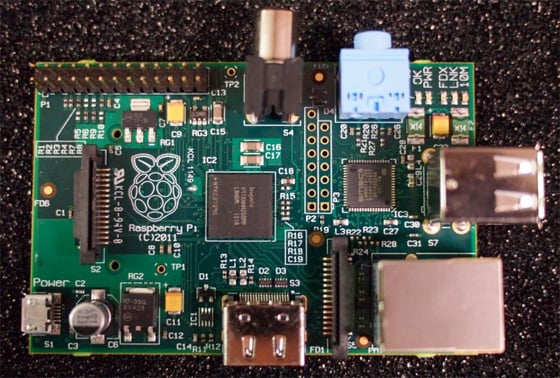 The Raspberry Pi Model B
The suppliers will take on the heavy lifting of distributing the Raspberry Pi, allowing the computer's developer, the Raspberry Pi Foundation, to focus its attention on the kit's development, manufacturing and on its goal to get more people programming.
For punters, it should mean a decent flow of kit, and even better community support for coding projects.
The Raspberry Pi will initially be sold in one, uncased configuration – the Model B – which has two USB slots, 256MB of Ram, an HDMI connector, a SD memory card slot and an Ethernet port. It costs $35 (£22).
This will be followed later in 2012 by the $25 (£16) Model A, which has a single USB port.
Both Element 14 and RS Components will begin taking orders for the Raspberry Pi today. ®